April 17th
Issue 5.5
Good morning!
Welcome to Issue 5.5 of Digestable, your daily mouthful of real things happening in the world, minus alarmist pandemic news.
I'm all ears for your feedback, or if you're already a fan, share this email with your friends. If you're not yet on the list, click below to sign up.
Today's news, fermented:
Ok. It's Friday, and I'm tired. I've tried to think about nice stuff before I went to sleep, but night after night, I've been redoing tasks I completed at work, trying to open things that remain unquestionably closed, looking for something that doesn't exist, and a whole slew of other Sisyphean endeavors while sleeping.
So instead of providing you with (my own) eloquence or analysis, I'm just gonna give you some very spicy but mostly raw content, courtesy of my dearest friend, Gabriel.
Five (5!!) weeks ago when I started writing this newsletter, they said, let me know how I can help! And four weeks ago, when I realized how much work it was, I said, if you find anything interesting in the news, lemme know!
Gabriel's been sending me supplemental news for a while now, and this morning, when my tired brain opened my computer to their texts, I read them and laughed and felt like maybe I hadn't just woke up from eight hours of stress dreams. So here they are, unabridged. Just pretend you're reading a play, and the two characters are Gabriel and the news.
Gabe: Secretsssss
News: Attorney General Barr refuses to release 9/11 documents to families, 4/15/20, ProPublica
Gabe: Idk who this lady is but I love it
News: Experience: I lost a fight with a fox, 4/17/20, The Guardian
Gabe: This is like the third story I've seen about darts
News: Coronavirus: Why darts is thriving online during lockdown, 4/17/20, BBC
Gabe: These ugly officials cheezing in their empty plane
News: 'Huge environmental waste' as US airlines fly near-empty planes, 4/17/20, The Guardian (pictured below)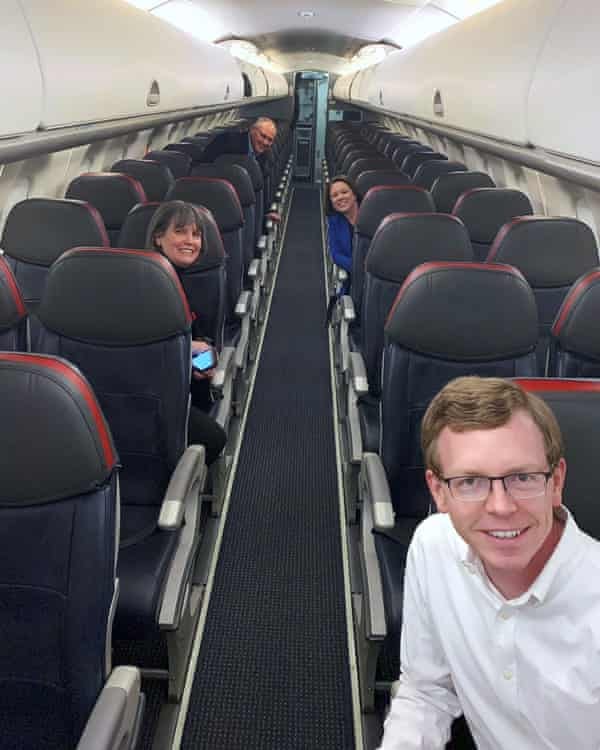 Gabe: Areyoufuckingkiddingme? While Rikers is a death sentence?
News: Ex-Trump lawyer Cohen to be released due to coronavirus outbreak - sources, 4/17/20, Reuters
(A brief interruption: I neglected to mention important context. Gabriel is an environmental historian and wise Midwesterner, thus some upcoming juicy tidbits.)
Gabe: Kate Brown from MIT said at her talk at the environmental history conference last year that a fire like this releases a Fukushima of radiation from burned plant matter alone
News: Amid pandemic, wildfires close in on abandoned Chernobyl nuclear site, 4/13/20
Gabe: I like fucking hate this
News: Facebook's Libra cryptocurrency gets revamp in response to backlash, 4/16/20, Reuters
Gabe: Stan Wisconsin of course
News: Hunger Task Force Commits To Buying Up To $1M In Dairy Products For Food Pantries, 4/15/20, Wisconsin Public Radio
Gabe: Ugly
News: How the Deportation Machine Criminalizes Immigrants, 4/14/20, The Nation
Gabe: Like how is this a good idea?
News: T-Mobile wins final approval for closed merger with Sprint, 4/16/20, Reuters
Gabe: Just fucking nationalize them!
Gabe: Aaaaaaand Megan Thee Stallion wins our hearts and in the courts
News: Megan Thee Stallion Mulls Lucrative UFC Career After Delivering Another Knockout In Court Against Her Record Label, 4/16/20, The Root
*curtain*
Don't worry, there's an encore: it's me, feeling like the squarest fish in the ocean, cause I don't know who any famous people are, but am still cute because my friend does. Happy weekend, y'all.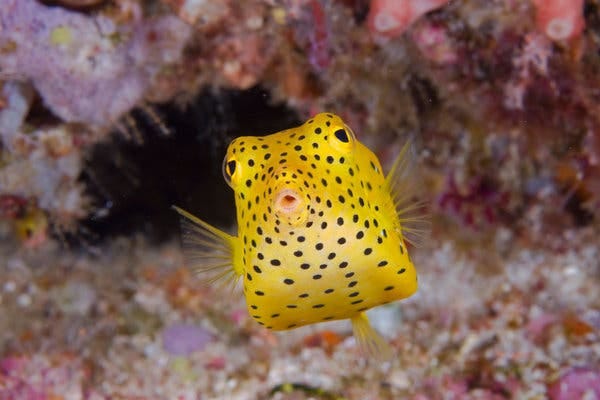 (image via)
*Hot Goss*
Back next week from the superb Latifah Azlan.