April 27th
Issue 7.1
Good morning!
Welcome to Issue 7.1 of Digestable, your daily mouthful of real things happening in the world, minus alarmist pandemic news.
I'm all ears for your feedback, or if you're already a fan, share this email with your friends. If you're not yet on the list, click below to sign up.
Today's news, fermented:
The inundation of news (and now writing) has meant I've stopped reading books. I feel a little guilty about it, but hey, I read a lot of stuff.
Last night, in a moment of genuinely not knowing what to do with myself, I picked up a book I started before all *this* started. It's very fitting for this time, and is called How to Do Nothing: Resisting the Attention Economy. I read…four pages, but they included a page in which the author talks about what makes things what we once called 'persuasive' but we know call 'clickbait.' The list includes
reward

punishment

positive/negative expertise

liking

gifting/pre-giving

debt
Sounds like the news cycle to me. So this morning, I went to scan for big headlines, generally all of which fall into one of the above categories, and there were none.
Is it possible we're past corona clickbait? Absolutely not, I just exist in a liberal news media bubble (I know, the NY Times isn't liberal, I hate David Brooks, but also, I am a hopeless Times loyalist. My sincerest apologies).
But today's news is a little less flashy, and a little more like a litany of all the awful things that are starting to happen or now happening to a worse degree because this multi-headed catastrophe (health, economy, society, climate) has been going on for a while.
Dear readers, I present you with a digested litany:
The largest rent strike in the last almost-hundred years is afoot for May 1, or Mayday, International Workers' Day. The logic is that a huge number of people—especially those on the front lines of intersecting crises—will not be able to pay rent. Why not turn it into an anti-capitalist, pro-people collective statement that could bring about mass rent cancellations?

You may recall my rant last week about how I, deeply not in-need of a stimulus check, received mine right on time last week. It turns out that the poorest people, who are often the farthest from the mainstream financial system (no bank account, savings, without things that are easy to acquire when you already have money but difficult if you don't), are not only not receiving their checks, but are also being charged exorbitant fees by predatory financial middlemen.

Amazon, you know, my favorite, is using this pandemic to box small suppliers into funneling most of their products to Amazon to maintain high rankings on the online sales platform. This means suppliers are often forced to cut off smaller retailers, because few have delivery infrastructure like Amazon's that is so in-demand right now. This might lead to anti-trust concerns against the corporations, because surprise! Predatory algorithm-ing means you destroy your competition, which (literally the only good thing about laissez-faire capitalism) is illegal.
So there you are, a short list of how this crisis seeks to destroy people who live places, people who don't have money, and people who make things. Cool.
I know that this newsletter, while (I hope) devoid of panic-inducing virus-related news, is not the most positive read. But that's part of my job—I want you to feel like you know more or less what's going on in the world without having to fall down the dark news hole of infinite scrolling. Yesterday, the trusty New York Times (sorry) published an opinion piece to justify my natural Eeyore inclinations.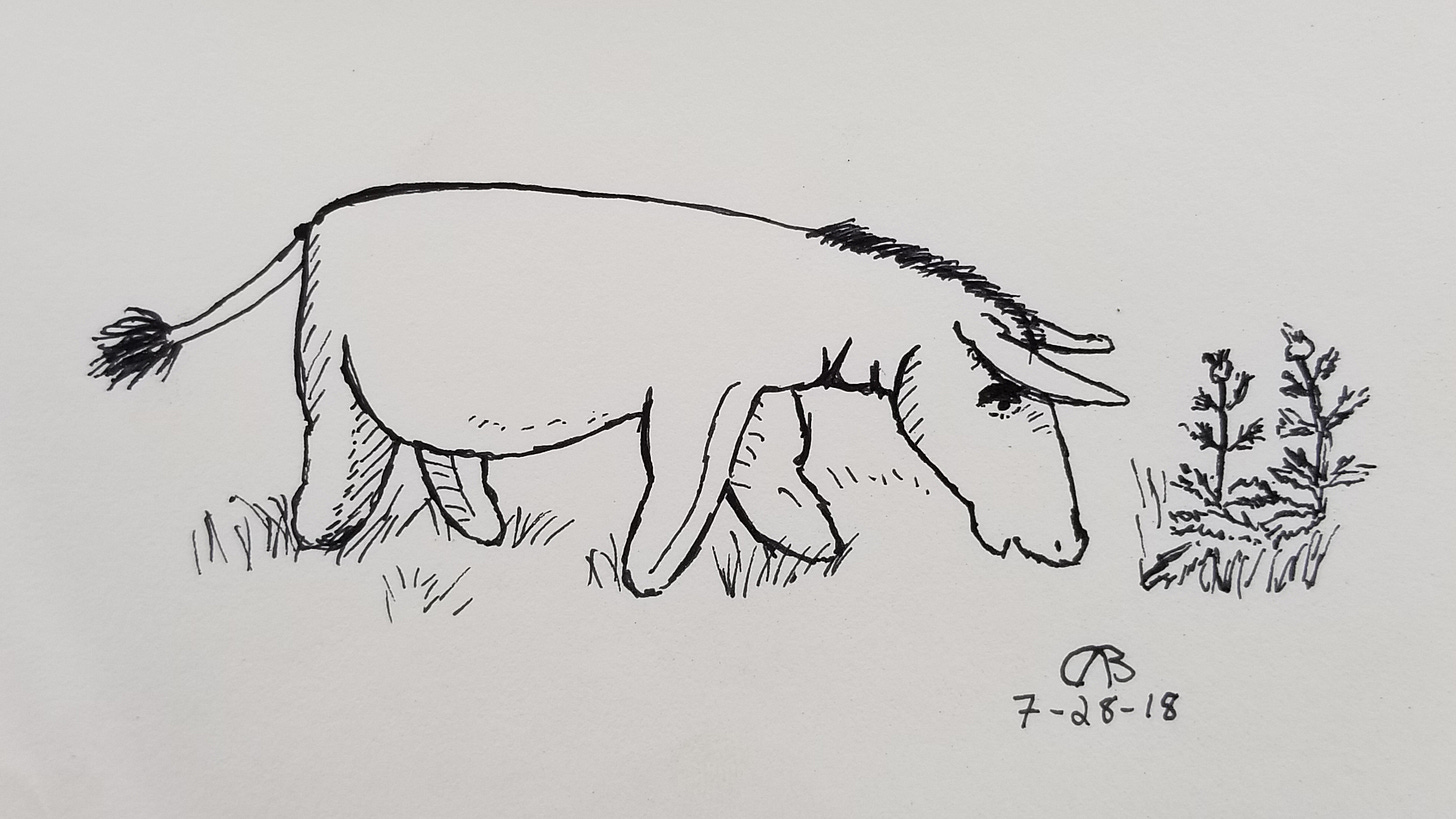 If you're not familiar, Eeyore is the mopey, pessimistic character in Winnie the Pooh. In this opinion piece, the author says that now is the time for Eeyores—that we need people who aren't pretending we can just 'reopen America' or making rash statements that are harmful to the public but good for our fantasies about 'normal life.' In the author's words,
"[Pessimists] busily imagine worst-case outcomes and plan accordingly. This tendency can drive their more optimistic friends and relations bananas — defensive pessimists are destroyers of worlds, harshers of mellows — but it is, for the calamity-howler, a constructive adaptation, far more useful than trying to cheer up."
To which I say, yes and—as a pessimist who likes to flirt with optimism, we do have to imagine the worst, especially those of us rarely touched by worst case scenarios. And then, when those awful things do come to pass, instead of flailing and causing more harm, we can move forward with as much care and dignity as possible, because we've already planned for it.
Ok, that was a lot, and the only nice thing in here is that wonderful picture of our friend Eeyore. So here are some sweet sleepy lions to help you forgive me for this bitter mouthful on a Monday morning.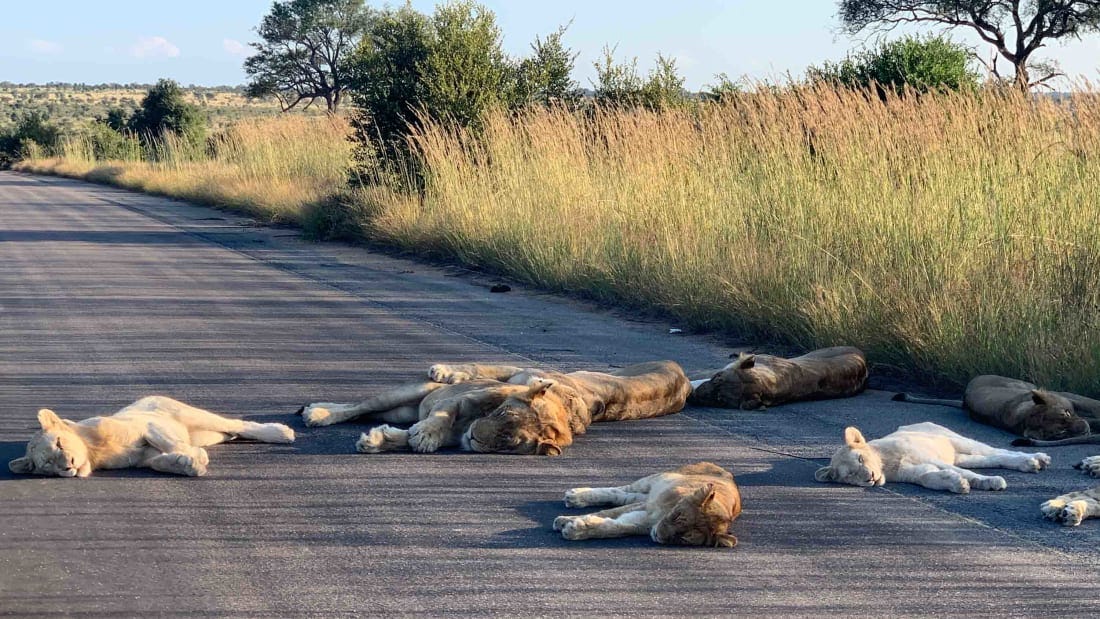 Thank you to Lyse for sending the lions!
(image via)
*Hot Goss*
Back tomorrow from the superb Latifah Azlan.
Today's news, raw:
With Millions Unable to Pay for Housing Next Month, Organizers Plan the Largest Rent Strike in Nearly a Century, 4/25/20, The Intercept
Millions of People Face Stimulus Check Delays for a Strange Reason: They Are Poor, 4/24/20, ProPublica
The Amazon Lockdown: How an Unforgiving Algorithm Drives Suppliers to Favor the E-Commerce Giant Over Other Retailers, 4/26/20, ProPublica
In Praise of Pessimism, NY Times, 4/26/20