August 12th
Issue 22.3
Good morning!
Welcome to Issue 22.3 of Digestable, your daily mouthful of real things happening in the world, minus alarmist pandemic news.
I'm all ears for your feedback, or if you're already a fan, share this email with your friends. If you're not yet on the list, click below to sign up.
Today's news, fermented:
When I found out that Joe Biden picked Kamala Harris to be his VP, I marched through our sweltering apartment to summon my roommate from his air conditioned bedroom. I told him the news.
"Well, I guess we'll have our first Black woman president," he said. Thus ensued a discussion of how, only in America (a phrase I love to say but cannot be cited, sorry) do we have to elect a white man to put a Black woman in office.
Obviously this is not always the case. Ilhan Omar crushed her well-funded centrist opponent in yesterday's Minnesota primaries, saying that "Organized people will always beat organized money." She's been attacked for basically everything—this country can't seem to handle a Black Muslim woman organizer in political office—particularly her comments about Israel.
I mentioned a few weeks ago that as an American Jew, my understanding of the Israeli occupation of Palestine embarrassingly stopped there. In the interest of being accountable to you all, as well as my own self, I had the privilege of chatting with someone who knows a lot more about the conflict than I do. Our conversation isn't yet in shareable form, but it will be soon, coming to an inbox near you. (Along the lines of being accountable, I still really want to know what you all want to see in the next 100 days of Digestable. Let me know here.)
So back to Kamala. This morning, post-announcement, I read this pre-announcement article in The Nation, entitled "No Matter Who Biden Chooses as VP, It Will Be a Bittersweet Win for Women." I have a couple qualms with the framing of this piece, but appreciated this sentiment:
"On this happy centennial, though, let's not be bitter. Nobody likes a bitter woman. Also, let's not be too ambitious."
There are some public service-type ads on a bus station I pass that say, "Why isn't ambition valued in women? Question stereotypes." This is a…nice sentiment, but to me, really misses the point. This country (and many others) is built on social control and extraction of human life and labor, all of which relies upon neat categories of identity that can be assigned power or devalued. Racism and anti-Blackness are part of that; patriarchy, sexism, and the creation of a gender binary. So gosh, I wonder, why is ambition not valued in women? Or people who aren't men who don't identify as women?
The ramifications of our bleak history of social control and devaluing the agency, autonomy, and valid anger of women-identifying people are still present, such that the choice of a woman-person for VP is symbolic before anything else.
I know a lot of people who read this (and a lot of people who are alive, generally) remember a time when a woman as VP seemed unattainable and radical. Well, here's my 24-year-old non-binary self here to tell you that it's not. This is not coming from a place of un-gratitude for the organizing and fighting that came before me, the shoulders I stand on. It comes from a place of: if we really want to dismantle the big powerful structure of oppression that makes life on this planet worse for almost everyone, we have to think bigger than choosing a centrist lady for VP of one of the most uniquely troubled countries in the world.
As a non-Black, non-Indian white person, I think it's best that I just send you all to Derecka Purnell's article, "Why Black progressive women feel torn about Kamala Harris." Read it! It's really scary and disappointing that in this moment of movement we have two centrist Democrats on the ticket to beat a terrifying fascist who abuses women and enjoys being openly racist and transphobic. But as Purnell says,
"If we must support politicians of color seeking office, let's especially protect the ones in [Fannie Lou] Hamer's tradition, who risk their lives resisting white supremacy, Republicans, and moderate Democrats. And if we want to truly honor Black women's labor and fatigue to change this country, the cost will be significantly higher than the price of the ticket to run it."
Woof.
Speaking of high prices—Indigenous people in the Grand Canyon region are fighting (again) against two white men who want to flood a bunch of sacred sites to build a hydropower project. They say it will bring "1500 construction jobs to the Navajo nation for 5 years." Is that really supposed to be a viable tradeoff for the destruction of sacred land, which is and will continue to be stolen?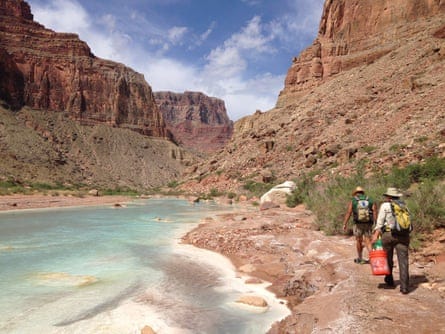 (via)
*Hot Goss*
Brought to you by the superb Latifah Azlan.
There was once a time where Smash Mouth was kind of regarded as jesters of the Internet. I'm not going to go as far as saying "kings of the Internet" because that's just not true. But it is true that the band gained some form of  respect online due to their legendary meme status and clap backs against DJ Khaled.
But it's 2020 and many people everywhere are economically hurting due to the recession caused by the global coronavirus pandemic. The music business in particular has been one of the worst hit, upending operations ranging from record labels, to venues, to booking agencies, and many other companies and services that exist as part of a vast network that make up an entire industry. Which is why, I suppose, Smash Mouth decided to perform at the annual Sturgis bike rally in South Dakota this past weekend – where roughly 250,000 bikers gathered sans mask, social distancing, and helmets. And of course, the band was criticized for its reckless and irresponsible decision because hello?! Pandemic much?!
At the concert, frontman Steve Harwell mocked the coronavirus, because he surely knows his audience well. I am sure we will all remember this hubris when, in two weeks, he inevitably announces that he has tested positive for covid on Twitter. This virus seems to have a knack for weeding out the clowns: just ask Doja Cat, Congressman Louie Gohmert, and basketball star Rudy Gobert, who all tested positive for covid after double dog daring it to come for them. At least Steve will be in good? diverse? company.
To be fair to Smash Mouth, they weren't the only musical acts to perform at the Sturgis Buffalo Chip music festival. Other biker-and-military-wife favorites who took the stage that night include Saving Abel, Buckcherry, Quiet Riot, and Trapt. I am particularly sympathetic to Trapt's need for publicity given that the band's latest album released in mid-July sold only 600 copies in its first week. This is both a particularly embarrassing and impressive feat, given the epic meltdown that singer Chris Taylor Brown recently had, in which he bragged about Trapt's popularity, sales, and streaming numbers.
If you are despairing about the lack of leadership that anyone with a public platform seems to be displaying when it comes to responsible pandemic conduct, I am here to give you some good news. As usual, our Juggalo friends are here to save the day. From making pandemic cooking videos, to putting together a pandemic-themed playlist for quarantined dance parties, to donating band merch to be repurposed as masks, to cancelling the annual Gathering of the Juggalos, the Insane Clown Posse is leading the way when it comes to modelling responsible behavior and community care during the pandemic.
I actually got kind of teary reading about all the things that the ICP are doing to keep their fans safe in this time. The Juggalos get such a bad rap and have even been designated as a gang by the FBI for how rowdy their gatherings can get, but they're all just real softies at heart and have been quietly leading the way when it comes to being responsible cultural figureheads and using their platform for good. We never should have embiggened Smash Mouth the way we did. It should have been the Juggalos all along.
~*Hot Goss*~ will be on break for the remainder of the week as I go on vacation for two days. Enjoy the week/end folks! I'll see you again on Monday.