August 18th
Issue 23.2
Good morning!
Welcome to Issue 23.2 of Digestable, your daily mouthful of real things happening in the world, minus alarmist pandemic news.
I'm all ears for your feedback, or if you're already a fan, share this email with your friends. If you're not yet on the list, click below to sign up.
Today's news, fermented:
There's a lot of stereotypes out there about how Iowa is full of corn, miles and miles of upstanding stalks and Monsanto-growing, corn-lobby-benefiting conservative people. Like most stereotypes, there's something in there that's true, but it's far from the whole story.
Rural America is often neglected by mainstream political discourse; if you're playing numbers games, it makes sense. This is also the case for coastal Americans, because most of that corn goes to economies that are run by corporations. It's feedstock for animals under the Big Meat umbrella like JBS, Tyson, and Perdue; it's supply for biofuels like ethanol, produced and distributed by fossil fuel corporations. Out of sight, out of mind.
But farmers have long been caught in a bind by American politics. First, stolen land was given out like party favors to those freshly arrived from elsewhere. Much of that land was worked by enslaved people, then by sharecroppers, who were not much more free. Farming used to make (generally white male) Americans rich, albeit on stolen land with stolen labor.
Now, farming in the US only makes corporations rich. Over half of the money from farm bailouts between 2018 and 2019 went to the top 10 percent of farmers, which includes the Big Meat corporations. The bottom 80 percent of farmers received, on average, $5,000, which is basically a drop in the slop bucket if you're trying to grow anything at scale.
An astonishing 80 percent of rural Americans believe that "'political elites impose their will on my life,' and would be more likely to vote for someone who supported breaking up the 'handful of corporate monopolies now run[ning] our entire food system.'"
A piece in the American Prospect entitled, Farmers Reject Biden's Pro-Corporate Rural Advisers, ties all this together. Thus far, Biden's campaign has failed to be bold (on anything), including rural policy, and sought out consultation from corporate-friendly voices.
But it seems that farmers overwhelmingly support moves away from Big Ag—which includes pesticide and seed corporations, and centralized and monopolized operations that put small farmers out of business—and toward more localized supply chains (an especially good idea in this time of climate chaos). Looking to emulate that sweet sweet 50-state strategy, Joe? Showing up for small farmers is the place to look.
In contrast, it seems that the food justice world is pretty excited about Kamala, someone even calling her "as good as they get." Harris has stood up for grocery workers' rights in light of dangerous pandemic working conditions. The United Farm Workers endorsed her, shortly before she suspended her presidential run, and has marched with McDonald's workers demanding fair wages.
Here's my vote: Joe and Kamala for a whole food system overhaul 2020! We can't have fair pay or safe conditions for workers without breaking the corporate stranglehold on our food system, up and down the supply chain.
Here are some nice sheep.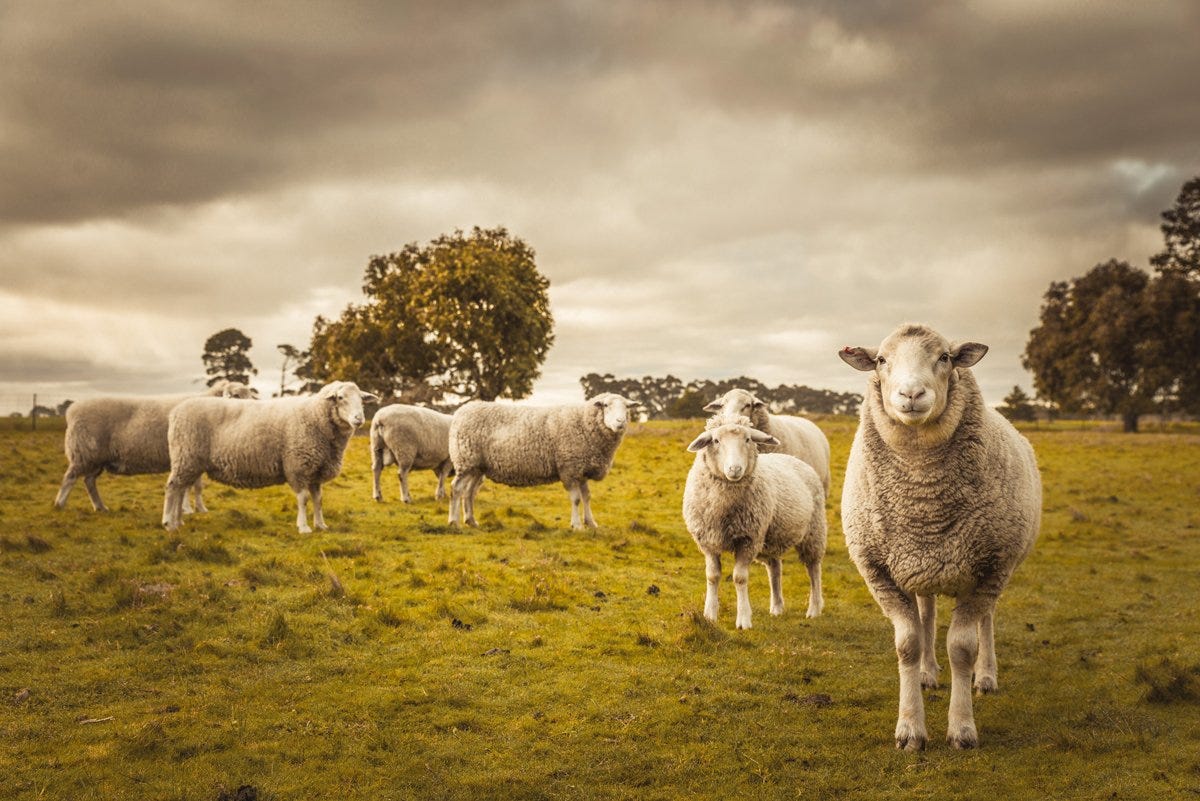 (via)
*Hot Goss*
Brought to you by the superb Latifah Azlan.
Of all the things I expected to see and read about today, Joyce Carol Oates' diseased foot was not one of them.
Yes, you read that right. Joyce Carol Oates, esteemed American writer, has a diseased foot. A diseased foot that she willingly tweeted out into the world for all of us to see. It's 2020 and we're just rolling with the punches here, okay?
This foot has been on my timeline over the weekend. I've linked it above for those who are interested to see. Essentially, Joyce Carol Oates (just seems wrong to only say 'Joyce') went hiking without proper footwear and brushed up against some poisonous plants? Or was bitten by an animal of some sort? And let the infection fester for a couple of days for who knows why until the boils and pustules became orange and purple. Yes, I was purposely descriptive for those of you who may be too queasy to look. You're absolutely welcome.
There really isn't much to the story other than the horror that the Internet has had to witness over the weekend. I think Joyce Carol Oates has probably gone to see a doctor based on the advice of thousands of people. I hope her foot recovers. I certainly never will.