August 20th
Issue 23.4
Good morning!
Welcome to Issue 23.4 of Digestable, your daily mouthful of real things happening in the world, minus alarmist pandemic news.
I'm all ears for your feedback, or if you're already a fan, share this email with your friends. If you're not yet on the list, click below to sign up.
Today's news, fermented:
Despite yesterday's claim that I wasn't paying attention to the DNC, two things today did catch my eye.
Roll call, which is when delegates introduce themselves and cast their votes, featured what was likely a record number of Indigenous speakers—from Alaska to Hawai'i to Guam and a number of places in between. So many things that make America the country it is today are intimately tied to the theft of Indigenous land, knowledge, and lives—Indigenous presence and agency in this government is long overdue.
As Julian Brave NoiseCat said, "For many Native people, becoming a lawyer is kind of a thing." He ties this to all the injustice that has resulted from the US government failing to honor the more than 370 treaties with Native people on this land. Add in that before 1924, the US government did not recognize Native people US citizens, which the government used as a means to (further) deprive Native people of rights. This is all particularly egregious considering that the US Constitution drew on the Haudenosaunee participatory democracy for…ideas about how to democracy.
Someone else with some particularly bangin ideas about how we democracy is, of course, AOC—who made the most of her one minute speaking window at the DNC. There's been plenty of exclamation about AOC for the entirety of her political career, from her agile use of social media to her staggering ability to take down old white men with careful word choice.
While we may choose, with our individualist cultural training, to idolize single people like AOC, call them change-makers, and put the weight and urgency of that change on them, this whole business of transformation is a long project. The Haudenosaunee Confederacy is the oldest participatory democracy on earth. On a different time scale, AOC's education about brevity and oration started when she was in second grade, with a teacher she referred to as Ms. Jacobs, who had students memorize and recite poetry.
If you need a morning cry, go look at this Twitter exchange between AOC and Ms. Jacobs, in which the teacher assured her once-student that she's "got this."
I have no source for this next thought—just a lot of long relationships with people who identify as teachers. This project of turning our world upside-down and re-shaping it in the image of justice and repair is a big one. We are in a fiery moment of change, and we must rise to the occasion. But as we can see from long-term Native practice of democracy, AOC's second grade poetry education, and as I learned from all the people who ever taught me anything: the process of change is in fact slow and big, even if we do have growth spurts.
In the spirit of slowness, here's an article about how to move an elephant in a pandemic.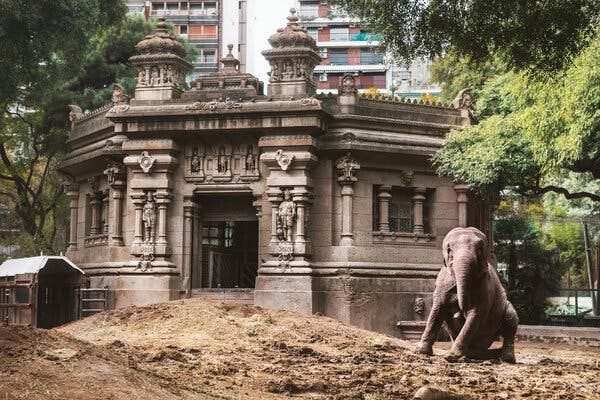 (via)
*Hot Goss*
Brought to you by the superb Latifah Azlan.
It's 2020 and we are still trying to free Britney Spears.
We all know that Brit Brit has been under a very strict conservatorship for some very long years now. Her father, Jamie Spears, has maintained controlled of her life since the conservatorship came into effect – and by all accounts, his control is strict and extremely far-reaching. Jamie not only controls Britney's finances, he also oversees all the decisions she is involved with making and has the power to negotiate business opportunities, sell her property, and restrict her visitors.
Jamie became very ill some time over the last year, which loosened his conservatorship somewhat because he is no longer solely in charge of looking after Britney's health and wellbeing. And now, the mega popstar is looking to keep this change permanent because Britney has petitioned to have her father thrown out as sole conservator over her estate and to allow the current woman managing her finances to continue on in that position.
It's no secret that Britney's severe mental health struggles have made it necessary for her to be under a conservatorship. It seems reasonable to me that she's asking for a change in the structure of the conservatorship instead of having it completely ended. Personally, it's never quite made sense that her conservatorship is so strict, to the point of Jamie approving the people she dates, but at the same time has also been forced to work when she didn't want to instead of being allowed to just take a break.
Obviously, I don't know the full story nor am I an expert on conservatorships. This could be "normal" in terms of keeping her life structured and orderly. And to be fair to Jamie, he has done a good job as conservator all these years. Sadly, he is getting older and being hospitalized for illness, and there doesn't seem to be a plan in place for when he can no longer be around to oversee Britney's affairs. So maybe this request from Britney is just preparing for that scenario.