July 13th
Issue 18.1
Good morning!
Welcome to Issue 18.1 of Digestable, your daily mouthful of real things happening in the world, minus alarmist pandemic news.
I'm all ears for your feedback, or if you're already a fan, share this email with your friends. If you're not yet on the list, click below to sign up.
Today's news, fermented:
It's been—it always is—a whirlwind of a news-time. The three big stories: the pandemic, the uprisings for racial justice, and the political catastrophe, continue to turn over new stones. I spent 30 minutes reading more than 10 articles and I couldn't see a thread. Is this the nature of July in a moment of nuanced crisis? The everything-and-nothing problem?
Here's a smattering of news across those three pillars of American and global reality:
And in the spotlight—the Supreme Court's decision in McGirt v. Oklahoma, a historic win for tribes, as Julian Brave NoiseCat writes. He talks about how "for many Native people, becoming a lawyer is kind of a thing," and the complexity of the majority opinion in the case, written by Judge Gorsuch, who is "no liberal." Go read the whole thing.
Rebecca Nagle, a journalist based in Oklahoma and a member of the Cherokee Nation, goes in depth in her podcast, This Land, about part of the long history of tribal rights in the state, up to the recent court decision. Thanks to Gabriel for the recommendation.
Today's animal is the stunning Octavia the Octopus, featured in this short video, entitled How to Be a Good Creature.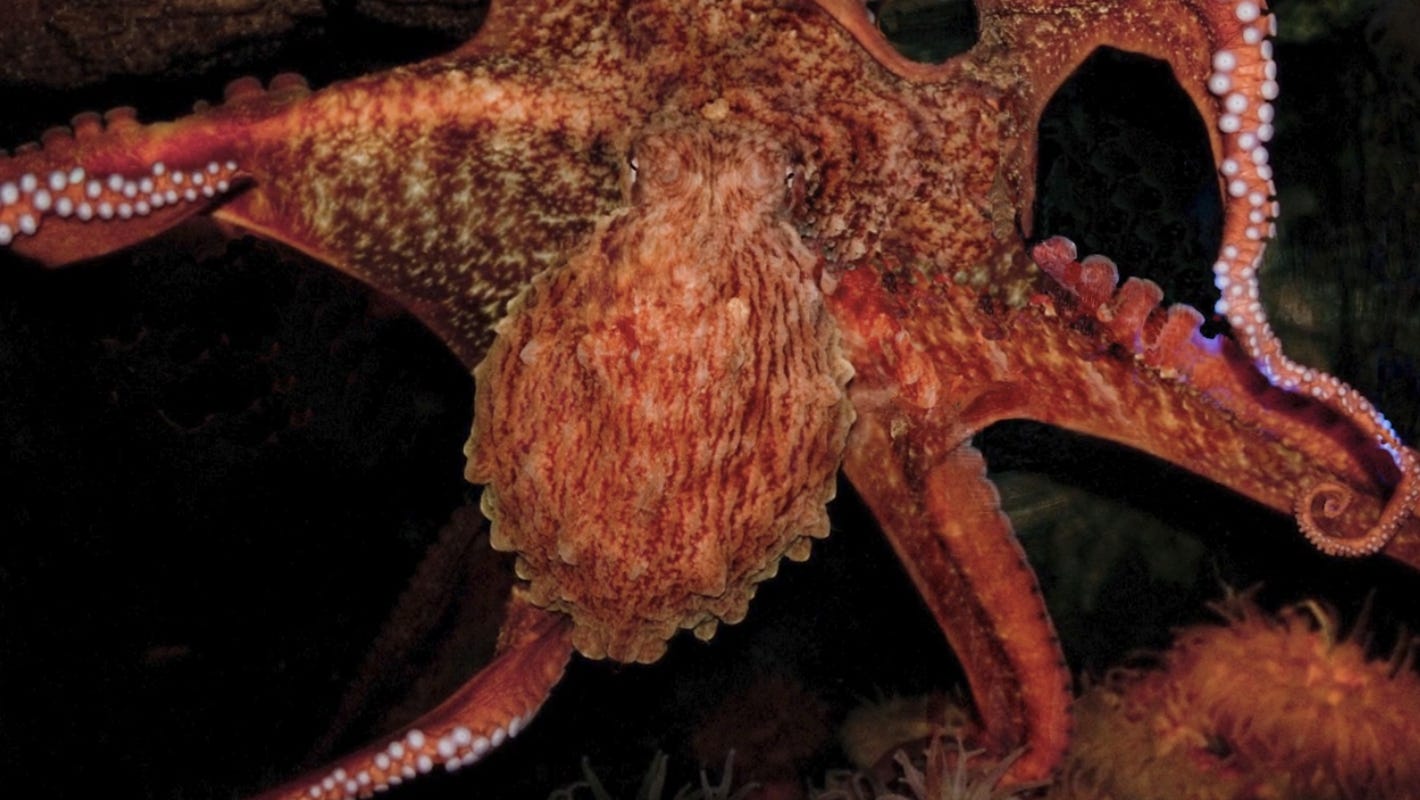 (via)
*Hot Goss*
Brought to you by the superb Latifah Azlan.
I know what you're all waiting for. I know what you came to this column to read on this Monday morning: Jada Pinkett Smith.
Some background, in case you missed it: several weeks ago, musician August Alsinasat down for an interview with the radio show "The Breakfast Club" and revealed that he had an affair with actress Jada Pinkett Smith, with the blessing of her husband Will Smith during a period of separation in the couple's marriage. Despite initial denials from the Smith camp, Jada eventually hinted that she would discuss the revelation on her web show "Red Table Talk."
The highly anticipated episode came out this past weekend, featuring Jada and Will, but curiously not August. I did not watch it but saw clips of it online and it is very clear that Jada holds a different perspective over her relationship with August than he does. For example, in his interview, August spoke of his deep love for Jada, saying that he devoted himself to their relationship that lasted years. Jada… called it an "entanglement" resulting out of her separation with Will. She very much downplayed the affair and her discussion of the topic on "Red Table Talk" mostly focused on what she gained out of it. The writeup on Jezebel (linked above) showed that the conversation between Will and Jada was mostly psychobabble, with Jada using the word 'healing' a lot to describe why she did anything.
At this point, I just wanted to apologize if you thought my coverage of this ~*Hot Goss*~ would be more fun than this dry write up I produced instead. I kind of put this "Red Table Talk" episode on the same level as Gwyneth Paltrow and Chris Martin's infamous divorce announcement – that whole "conscious uncoupling" thing? Yeah, this is very that to me. As in overwrought and pretentious. An affair happened, one person caught feelings for the other (perhaps unexpectedly), and then it ended. Jada rationalizing the entire event on an her web series with her mega star husband seems to me to be a ploy for viewership and clicks more than a need to "heal." Is that too cynical of a take?
The most interesting thing I got out of this Table Talk was a sly confirmation of long time rumors of an affair between Will Smith and his Suicide Squad co-star Margot Robbie. Towards the end of the episode, Will mentioned how he felt like he needed to get revenge on Jada for stepping out on him with August, to which Jada replied, "You already got me back." Both affairs occurred around 2014-2015, so the timelines would certainly fit. Perhaps one entanglement led to the couple's separation, which then led to another entanglement and then to the Red Table as we saw last week. We'll never truly know, but that dig was far juicier to me than anything else discussed on that episode.