July 16th
Issue 18.4
Good morning!
Welcome to Issue 18.4 of Digestable, your daily mouthful of real things happening in the world, minus alarmist pandemic news.
I'm all ears for your feedback, or if you're already a fan, share this email with your friends. If you're not yet on the list, click below to sign up.
Before we get into it…
don't forget to submit your questions—can I wear this thing to that place? How do I handle this new weird situation that didn't exist before March 2020? and beyond!—to carosadvicecorner@gmail.com by noon today, or later, if you can bear waiting till next Friday for an answer.
Today's news, fermented:
One of the things I like the most about being a media person is seeing internal work (research, planning, coordination) turn into external work (articles, quotes, investigations). Generally speaking, there are so many ways of 'knowing about something,' from being the creator of information, through analysis, research, conversation, or scientific practice, finding out about it later.
One of my favorite ways of knowing is seeing information exist in one form and then turn into another. Yesterday, the Dietary Guidelines Advisory Committee (DGAC) released over 800 pages of recommendations for the Dietary Guidelines for Americans (DGA). The official DGA, which comes out at the end of this year, will influence what millions of people in this country eat every day.
The DGAC should be made up of health experts looking out for the American diet and the people who it eat. But, unsurprisingly, considering how we do things here, the DGAC is disproportionately influenced by corporate reps from Big Food and Big Soda. And gosh, what do you think they're pushing Americans to eat?
Some of the information in that 800+ page document ended up in this article, Wealthy Nations Are Eating Their Way Past the Paris Agreement's Climate Targets, which gets a bit into the problems with these recommendations with an eye towards climate impact. Part of my job yesterday was to be the conduit between the people divining conclusions from the massive tome and reporters—getting to stand right in the middle of the change of information from one form to another.
Emerging from a day steeped in food and health almost-news, I woke up this morning wanting more of that. Here's a short list of things to read along those lines.
And here's a Very Weird Surprise Fish.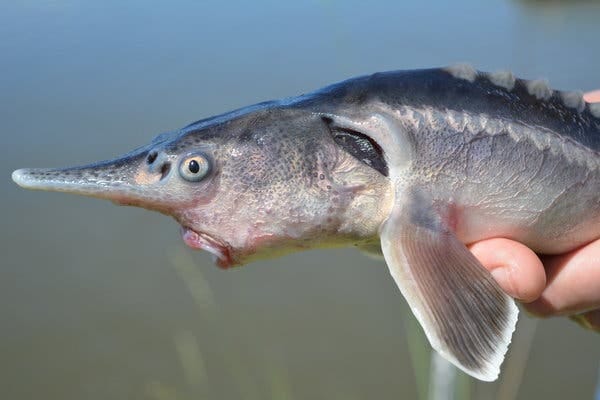 (via)
*Hot Goss*
Brought to you by the superb Latifah Azlan.
The coronavirus isn't going away any time soon, I think especially in the United States where the existence of the virus is still a matter of political opinion rather than a scientific fact. And everyday, I get news alerts on my phone (which I should probably disable) about surging cases in places like Florida, Texas, and California – and I am horrified by the numbers I see on my screen.
15,000 new coronavirus-related cases in Florida alone was an alert I received a few days ago. That number is inconceivable to me! So tell me: How I am supposed to react to the news that Georgia Governor Brian Kemp has banned cities and counties in the state from mandating masks as part of local efforts to curb the spread of the virus?
At a time when certain states are reintroducing lockdown measures and others are wising up to mandatory mask use, Governor Brian Kemp of the state of Georgia is banning local governments from doing what they need to do, in the absence of any higher leadership on this pandemic, to keep their constituents safe.
I'm in despair, folks. In addition to the decision to forcibly reopen schools and hold large-scale political gatherings and campaign rallies, it is decisions like these that are prolonging the shelf life of this pandemic in this country. Masks are the literal least you can do to help slow the spread of this virus, and it is really hard for me to grasp the absolute resistance some people have  to the idea.
Anyway, I chose to write this for ~*Hot Goss*~ today  because Megan Thee Stallion was shot over the weekend in some kind of incident with Tory Lanez, but I didn't have and couldn't find enough information to fully report on it other than that she is fine after having undergone surgery to remove these bullets from her body. She's expected to make a full recovery but it's a mysterious and terrifying story all wrapped up in one, I hope she lays low for a little bit until everything calms down.