July 1st
Issue 16.3: It's white supremacy.
Good morning!
Welcome to Issue 16.3 of Digestable, your daily mouthful of real things happening in the world, minus alarmist pandemic news.
I'm all ears for your feedback, or if you're already a fan, share this email with your friends. If you're not yet on the list, click below to sign up.
A reminder!
Don't forget to submit your questions to Caro for some advice this Friday. Write to her at carosadvicecorner@gmail.com.
Today's news, fermented:
I hope you remember when you learned that racism isn't just a slur in conversation or microaggression in passing. That it was a whole big long system.
For Black people, this learning generally comes in the form of direct experience, earlier. Similarly for other people of color. As a colleague of mine said, it's easier to learn about racism than experience it. (This is why, white folks, it's so ridiculous for us to complain when we have the opportunity to merely learn about something that kills other people.) As a white person, all the stuff I know about racism is stuff I learned from listening to those who have experienced it and reading things.
When I was working as a substitute teacher in NYC public schools, I read (in a moment of poetic justice) The New Jim Crow. One of the metaphors Michelle Alexander used that has stuck with me is a birdcage. If you look at each of the bars that make up the cage individually, they appear harmless. But if you allow yourself to see that together, they build a cage, it becomes clear that each apparently unproblematic bar is part of a violent and terrible whole.
In schools, I started to notice the bars. School cops arriving to detain and harm students with mental health needs; absences (often due to students needing to work, care for siblings or parents) equaling failing grades; zero tolerance policies; and of course, the elements of the school-to-prison pipeline.
I write all of this in preamble to an article published by Barbara Smith, one of the co-authors of the Combahee River Collective Statement. The collective became active in 1974, comprised of Afrocentric feminists fighting against the oppressive systems at which Black women live at the intersection.
Barbara Smith's article is a reminder that when we make the leap from understanding microaggressions as racism to systems as racist, to policies and practices making up enormous bird cages looking to contain Black people for all sorts of reasons that have nothing to do with wrongdoing, calling it systemic racism actually dulls the point.
I've written about white supremacy here before, but from a more individualized level. Smith says it best:
"'Systemic racism' conveys the pervasiveness of racial oppression, but white supremacy goes further by indicating that there is a rigid nexus of power that protects and enforces it."
The rigid nexus of power includes, of course, the police, as well as corporations, elected officials, individual citizens, the list is so long.
Smith goes on to suggest that white supremacy demands a response equivalent to the Marshall Plan to produce education, information, documentation, and analysis to, in her words, "end the scourge of white supremacy."
I read that and thought, wow, that sounds so very similar to the calls for a Green New Deal. Another article recently posted, this one by Stop the Money Pipeline, a fossil fuel disinvestment campaign, makes the case that defunding the police and divesting from fossil fuels go hand-in-hand.
But Smith closes with the acknowledgement that, (perhaps even more than with a Green New Deal), we will not go all the way:
"It is much more likely, however, that the powers that be will offer band-aids and half measures, thus ensuring that white supremacy remains intact. Until this nation confronts white supremacy and commits to demolishing it brick by brick, police brutality, vigilante violence, and rampant inequality will continue, and America will move closer to becoming a failed state."
If we needed any evidence that she is already right, look at the trash fire that was NYC's budget vote last night. Amy McGrath is challenging Mitch McConnell (here's how I feel); we're continuing to pretend that moderates are effective. Go read the Wikipedia article on failed states. You tell me.
Bees have advanced strategies for navigating challenges that are endlessly larger than their teeny fuzzy selves. Maybe we should look to them for advice.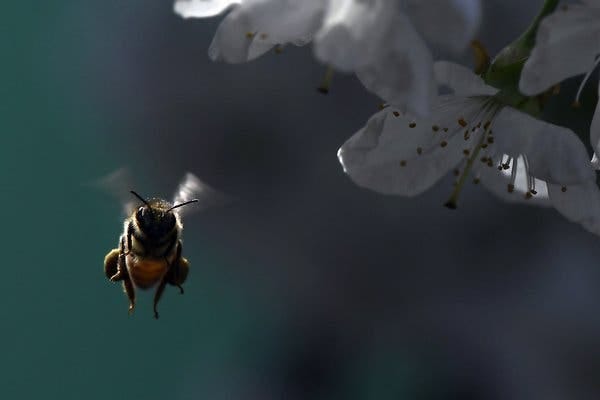 (image via)
*Hot Goss*
Brought to you by the superb Latifah Azlan.
Ah, Wednesday. The first of the month. Rent is due, bills will be coming in soon, and we're still in the middle of a global pandemic that has squeezed economies worldwide and left many people struggling to survive and scrape by.
Which is why Kim Kardashian thought to remind us of her riches. Kim apparently recently became a billionaire after cosmetics company Coty Inc. bought a 20 percent stake in her makeup line, KKW Beauty. My brain is nowhere near being financial savvy enough to be able to break down this investment for you but I guess this means it's increasing the value of her business further. Regardless, it's making her a lot of money. See: Tweet about her 14 Fresian horses, which generally go for $25,000 to $30,000 per horse. Meanwhile, Bangladeshi garment workers who work at a factory that allegedly produces garments for a Kardashian-Jenner clothing line have not been paid for their labor. But yay for Kimberly and her hundreds of thousands of dollars worth of horses :)
Ya'll remember JK Rowling? Homegirl refuses to go away and TERF in quiet, so here I am writing yet another update to her saga of transphobia. The latest is her tweeting and deleting fellow author Stephen King because he agreed that trans women are, indeed, women. Oh! She also blocked him afterwards. Sheeeeeesh lady, this is getting deranged, especially when Stephen's tweet neither mentioned nor made reference to JK Rowling at all. Oh PS: she also apparently supports conversion therapy for trans children. Just doubling down on all fronts there, eh?
I am also slowly mustering up the will to write about some HOT HOT ~*HOT GOSS*~ that has engulfed Youtube for the last few weeks. If you're in the know, you'll know that I'm talking about Shane Dawson, but seeing as how this drama has become a firestorm, I don't quite know where to begin. Until then, please enjoy My Favorite Tweet: