July 23rd
Issue 19.4
Good morning!
Welcome to Issue 19.4 of Digestable, your daily mouthful of real things happening in the world, minus alarmist pandemic news.
I'm all ears for your feedback, or if you're already a fan, share this email with your friends. If you're not yet on the list, click below to sign up.
Today's news, fermented:
Here's the not-so-breaking news: the American political 'left' is still spineless and can't depoliticize things that the American right politicized in order to call their factual nature into question.
I've got two headlines to bolster this airtight argument.
The first: California city removes Black Lives Matter mural after request to add pro-Trump art. The story: one resident of Redwood City got permission to paint a Black Lives Matter mural on the street downtown. Then, another resident (a white real estate attorney, surprise), said "I saw a 'Black Lives Matter' sign appearing on Broadway Street on the asphalt and I figured that's gonna be a new public space, open for discussion, and I wanted to get my message out, too."
She then proceeded to say, ""I'm a Trump supporter and the slogan is important to me. My speech is just as important as BLM."
I have so many questions and concerns. The first: this is exactly the same argument that 'all lives matter' people make. When people say Black Lives Matter, they're not saying that all lives don't. They're saying Black Lives Matter because, as a result of our racist genocidal history, this is a piece of true information that needs to be stated and reinforced.
And similarly, in the public court of opinion case, BLM Mural v. MAGA lady, "Make America Great Again" is
Not a statement of fact

Lacking an active subject

Referring to a time that didn't exist (greatness)

Referring to a time that can't exist (again, as it never was)
While Black Lives Matter has been used as a call to action, underneath those words is a statement of fact: Black lives matter.
Further—and this is where we get into some nasty anticipating-fascism stuff—it seems that MAGA lady is unable to distinguish facts from political slogans of her chosen overlord. Yikes. What happens when we start painting fascists' campaign slogans on our public streets?
Ok. The next headline is particularly upsetting because it just reaffirms how unequipped DT's single viable remaining political challenger is to rise to the needs of this moment.
Here it is: Joe Biden calls Donald Trump America's 'first' racist president. This prompted DT to compare himself to Abraham Lincoln, who called for the hanging of 38 Dakota people in the largest mass execution in this country's history.
The long story short is that we have no good options, but maybe if we can elect Joe he will continue to lose his grip on reality (no not-racist presidents in a country built on white supremacy, Joe, cmon), and allow us to crumble the failing state into little crunchy bits to put on our ice cream and we can start over again.
I just. I'm gonna leave it there. Here are a lot of nice butts.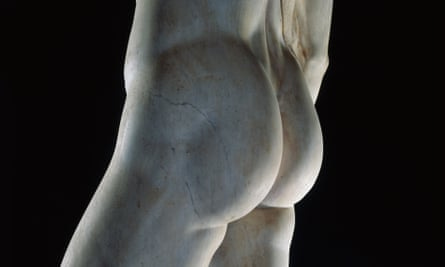 (via)
*Hot Goss*
Brought to you by the superb Latifah Azlan.
It was hard to choose what to write for ~*Hot Goss*~ today. There's lots of stuff happening with Kanye West but I really feel it inappropriate to kiki about a man in the throes of mania because I have nothing to say about it. He's ill and needs help, period, but that also doesn't excuse the terriblethings he has been saying in the last week (linked for your perusal if you are so interested). But briefly, where we are at now is that the Kardashian-Wests are considering divorce from each other (for different reasons, I think) and there is a team on the ground in Wyoming with Kanye that is trying to make sure he gets the help he needs.
The British Royal Family, bless them, has been the gossip gift that keeps on giving this quarantine szn, thanks in part due to Prince Andrew's potential involvement in an international human trafficking and sex abuse ring as well as the BRF's attempts to downplay that story as much and as hard as they can. Yesterday, we talked about the wedding between Princess Beatrice and Edo Mapelli Mozzi. That was the positive press the court has been angling for. But of course, that wasn't enough because Duchess Meghan Markle was not invoked in any way. So here is today's story: the Westminster bells will not chime for the Duchess' birthday in August, in case you were wondering. I think the tradition here is that the bells are usually rung to mark birthdays of senior members based on the line of succession of the Royal Family. The peculiarity of this decision is really due to the fact that the bells chimed for – you guessed it – Prince Andrew's birthday, who is lower down the line of succession than Harry and his wife Meghan is. Which I think makes them technically more senior? It's petty blue blooded shit, is what it is.  
So the most frivolous goss I can offer today are pictures of two little babies with purses that cost just as much as one (1) stimulus check from the U.S. government for pandemic assistance. Kylie Jenner posted a photo of her two-year-old daughter, Stormi, with a $1200 Louis Vuitton purse, while Offset and Cardi B recently gifted their own two-year-old, Kulture, with a Birkin. I'm sorry, but also you're welcome? It was either that or writing about Susan Sarandon's $8 million duplex in New York City that's on the market right now. And considering I've been cooped up in this apartment for months now, the latter felt like a deeper cut to my psyche. Those views…