July 29th
Issue 20.3
Good morning!
Welcome to Issue 20.3 of Digestable, your daily mouthful of real things happening in the world, minus alarmist pandemic news.
I'm all ears for your feedback, or if you're already a fan, share this email with your friends. If you're not yet on the list, click below to sign up.
Did someone….
Just ask you for a big favor? Invite themselves into your home? Give you a piece of unsolicited advice? Well, solicit some better advice from Caro by sending your queries to carosadvicecorner@gmail.com by noon tomorrow.
Today's news, fermented:
For a lot of white people, the idea that calling the police is not a good thing to do when you don't feel safe is new. We're shifting paradigms around safety and justice, which is good. It's time.
Now, the GOP is coming for another once-respected institution (by some)—the court of law, and the ability to sue for justice. In the heat of debates about additional pandemic relief, the Republicans have decided it's a good time to slide in a juicy little policy segment called a 'liability waiver.' Sounds like the thing you sign when you go kayaking, yes I will wear a life vest and if I capsize I acknowledge it's my fault, so on.
Not exactly. Judd Legum of Popular Information explains that this liability waiver would "grant businesses near-total immunity if they expose their workers or customers to COVID-19."
Yes, you read that correctly—all the businesses that have opened
At the will of DT's administration, in the name of the 'economy'

Because they are essential, and failed to provide workers protection

And/or become hot spots of outbreaks, like meat packing plants
would be nearly or completely safe from being held liable for basically sacrificing people in the workplace.
So much for suing. The presence of this liability waiver substantiates my favorite sweeping generalization, per yesterday: America is a corporation. If we have a government that rolls over and plays dead anytime corporate interests ask it to, with literally what evidence can we differentiate one from another?
If you're annoyed about the liability waiver and like to tweet, here's a social toolkit with some posts to choose from.
As usual, if we're going to talk about lobbying, we might as well talk about the fossil fuel industry, right? A new report out from InfluenceMap shows that oil and gas corporations spend approximately $201 million a year on lobbying to block climate policy. That's $3.8 million per week, or enough to give 6,442 Americans another $600 check. Just throwing some numbers around as a friendly reminder that America/the world?! is a corporation, and to fuel those arguments your relatives start about how addressing literally any urgent problem (healthcare, homelessness, education, food deserts, the climate crisis, the pandemic) is expensive.
The money is there. It's just in the wrong place.
There's some good news, though, from two cities at the center of BLM protests.
In Minneapolis, the owner of a Sheraton hotel handed over the master keys to unhoused people in the area, who are now taking shelter in the hotel. It's a big upgrade from the horrors of any urban shelter system: small lockers, no private space, curfews, lottery systems that leave people waiting for a bed until they get one or it's too late. And perhaps the best part: new residents don't have to fill out the VI-SPDAT survey, basically a triage tool for determining, in numeric terms, who is at most risk. It's a painful questionnaire that requires details of abuse and trauma to be re-hashed every time they enter a shelter. Look how easy it is to just give people what they obviously need, instead of making sure they 'really' need it in a way that causes further harm?
And Maya Wiley, former MSNBC commentator, advisor to trash mayor de Blasio, and former head of the NYPD oversight board, is running for mayor of New York City. Maya! This is like when Cynthia Nixon ran for governor against Andrew Cuomo, but Maya actually has a chance. She's entering a race full of lackluster opponents, and maybe, just maybe, all those protests and videos of the abusive NYPD and the need for a fake NYC Mayor twitter account called @GoodNYCMayor will push people over the edge to vote for someone tremendously qualified and deeply competent. Maya!!
In other news, NASA found a nice hole to land in. May it happen to us all some day.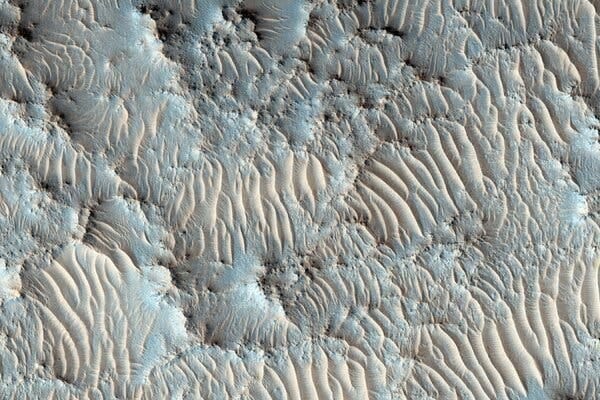 (via)
*Hot Goss*
Brought to you by the superb Latifah Azlan.
It's been a while since we've had a good bit of scandalous ~*Hot Goss*~ so when I came across this story yesterday, I was very much intrigued.
Vanessa Morgan is an actress currently appearing on Riverdale. Earlier this year, she got married to Michael Kopech, a baseball player who currently pitches for the Chicago White Sox. On Friday, Vanessa announced her pregnancy via Instagram. On Monday, it was revealed that Michael had filed for divorce back in June. Oop.
Speculation became rife, of course, as to what caused this relationship and very young marriage to deteriorate so quickly. Vanessa's pregnancy announcement came in the form of a gender reveal, which means she's been carrying for a few months at least. But her representative also confirmed to People magazine that Michael is indeed the father of the child, so any sidestepping on her part may be ruled out. His people didn't respond to requests for comments though.
To be fair, the reason could also just be as mundane as the two realizing they shouldn't have gotten married in the first place, but what a terrible thing to still be going through while pregnant. And again, considering the timeline, Michael certainly knew she was carrying at the time he filed for divorce, right? Vanessa's caption on her gender reveal video also makes no mention of her (ex) husband and she refers to the child as "my baby boy" so there's a little bit of bad blood there.
It's scandal blue balls, isn't it? All the pieces are in place, yet no movement. I am also reminded of the Blind Item from a few weeks ago about two celebrity couples divorcing because of differences in opinion on the Black Lives Matter movement. Could this be one of them? Timing would seem to be right…