June 26th
Issue 15.5
Good morning!
Welcome to Issue 15.5 of Digestable, your daily mouthful of real things happening in the world, minus alarmist pandemic news.
I'm all ears for your feedback, or if you're already a fan, share this email with your friends. If you're not yet on the list, click below to sign up.
Today's news, fermented:
There's a cup in my kitchen that belongs to a roommate who's about to move out. It says, 'Hello Friday, I've been waiting for you." Gentle and also very silly. Feels like a mood this morning also thank goodness.
This week, two US Attorneys General filed lawsuits against the fossil fuel industry for, more or less, denying that fossil fuel extraction causes climate change and then doing it anyway. Lawsuits like this give me a lot of hope. How do you take power away from corporations that seem like they will always have enough power to quash any efforts against them? You make it so inconvenient and expensive for them to do business that the only thing they can afford is to pay off their debt to society and gtfo.
These suits were filed in Minnesota and Washington DC. They were filed on two consecutive days. If looks like progress and feels like progress, it's probably a duck! I kid. This is exciting.
Some other brief news:
Florida's shade-throwing at New York's virus outbreak is coming back to bite them in the (somewhere? collective lungs?), as cases skyrocket in the land of never-closed beaches. And contrary to popular concern, protests are actually not causing virus spikes.
Lastly, instead of publicly shaming people for needing to eat, we need real economic justice.
Here's some weird ocean friends for your almost-weekend perusal!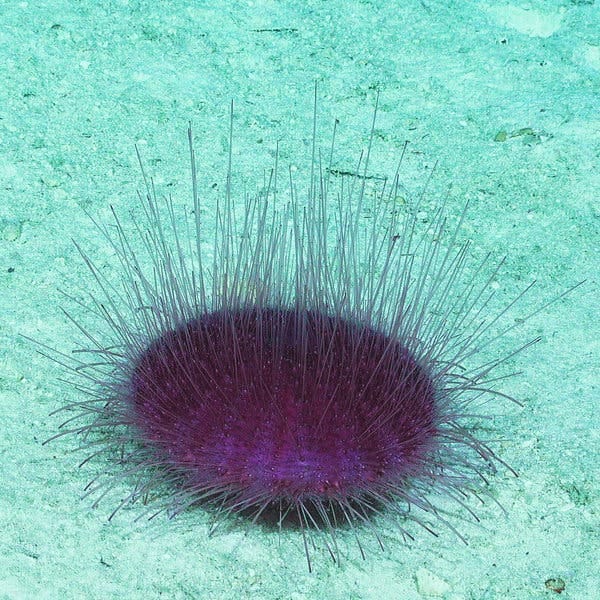 (image via)
Caro's Advice Corner
If y'all wanna see answers, you gotta send questions! In this confusing and complicated time, I'm sure you have some. Send them over to carosadvicecorner@gmail.com.
MoRo's Music Show
It's very rare that I actually hear about a cool thing as it's happening. I'm much more likely to be late to a party, but like, not in a fashionable way. I'm here to share my somehow-ontime arrival to the new Megan The Stallion single, which I anticipate we're all going to be unable to stop looping this weekend. 
[brief podcast detour] After listening to Alie Ward's Ologies episode featuring *never*-too-many scientists from #BlackAFinSTEM I spent [an undisclosed amount of] time going down internet rabbit holes following up on all of these amazing humans. Nerding out about biology, representation, birds, and casual racism is time well spent though right? One thing I wasnt expecting, but should have been, was finding Raven the Science Maven, who just dropped an album featuring science, blackness, femme in stem, being sexy while doing lab work, and just generally improving the content of AP Bio classes everywhere (though really, that wasn't too hard to do). Check out her merch and album the Protocol. Science communication WIN.
My final plea: I know we all miss concerts. But would you please please please (please?) stay away from this disaster? You cant re-brand away a bad idea either.
*Hot Goss*
Back next week from the superb Latifah Azlan.