June 8th
Issue 13.1
Good morning!
Welcome to Issue 13.1 of Digestable, your daily mouthful of real things happening in the world, minus alarmist pandemic news.
I'm all ears for your feedback, or if you're already a fan, share this email with your friends. If you're not yet on the list, click below to sign up.
Today's news, fermented:
All this protest is working.
Minneapolis is going to dismantle its police force and rebuild from the ground up, with public safety at the new entity's core. While the police department technically reports to Mayor Frey, who was booed out of a crowd this weekend, nine of the City Council's 13 members pledged to disband the MPD—a veto-proof majority.
Patrisse Cullors, one of the co-founders of Black Lives Matter, said:
"This is massive. This is the first time we are seeing, in our country's history, a conversation about defunding, and some people having a conversation about abolishing the police and prison state. This must be what it felt like when people were talking about abolishing slavery."
It's been a big weekend across the country. The California National Guard is finally leaving Los Angeles. New York City's limp stinky sock of a mayor is caving. But police in Seattle are still using tear gas on protestors, even after the Mayor said they wouldn't, on the same day that an armed driver crashed into a crowd of protestors and injured one person, then surrendered to the police.
Today, Derek Chauvin, who murdered George Floyd, will appear in court. Keith Ellison, progressive Attorney General of Minnesota and former candidate for the chair of the Democratic National Committee, will prosecute George Floyd's case. Ellison has a broad vision of what a just Minnesota will look like; it's been hailed as a victory that he'll prosecute the case.
But I wonder—amid the good news of these last few days, what happens next? We know that white supremacy, and the police, public officials, heads of state, corporations, that live and thrive on it, will not go easily.
For example, US Attorney General Barr went on tv this weekend to say that policing isn't racist even though 41 elected prosecutors recently condemned Barr's unwillingness to acknowledge that poor people and Americans of color are more harshly impacted by the criminal justice system.
And the police are still using tear gas during a respiratory pandemic—which is particularly important because it seems that protesting alone does not pose serious health risks. Rather, it is the forcing of crowds into small spaces, which, we know who's doing that, that makes protesting dangerous. This is just a new iteration of 'they're trying to kill us'—from the government's abysmal handling of this whole pandemic to reopening of businesses that are patronized by majority Black people, or the failure to provide PPE to low-wage workers now deemed essential. I don't want to fear-monger, but I do want to say, keep your eyes open—this fight is not over yet. And the stakes are high.
Here's an animal that looks like a spaceship to remind you that we must keep imagining in order to build the new world we desperately need.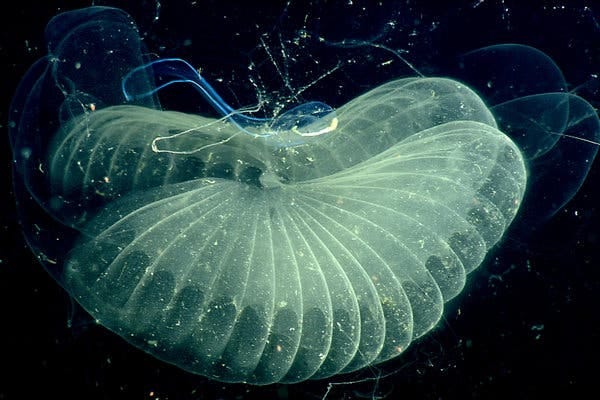 (image via)
*Hot Goss*
Brought to you by the superb Latifah Azlan.
Of all the things I could be writing about this morning, I am seated here in front of my computer with my cat on my lap writing about J.K. Rowling's latest round of Twitter mess.
J.K. Rowling is, of course, the author of the infamous Harry Potter series, which is beloved by many people. She is also one of the most unliked authors of a hugely popular series ever, having steadily chipped away at her goodwill over time with a series of, um, controversial statements and opinions that she has freely shared on Twitter. Just a few months ago, J.K. again courted drama by defending an anti-trans researcher who was dismissed from her job after tweeting, well, anti-trans things. And now, J.K. is doubling down by sharing her anti-trans views yet again – only this time, in the absence of any real reason to and against the backdrop of roiling anti-racism uprisings in the U.S. and elsewhere, as well as a global pandemic.
It started when Devex, a media platform for the global development community, posted an op-ed with the title "Creating a more equal post-COVID-19 world for people who menstruate." J.K. took UMBRIDGE (see what I did there?!) with this benign headline for not saying 'women' and of course, the dragging began. It didn't help of course that J.K. doubled down by criticizing the idea that sex isn't real. Feel free to go down this gossip hole. All I have to say is, Harry PotTERF and the Cluelessness of this B*tch, amirite?
And in this week's episode of "My Bar Is On The Floor, Especially When It Comes To White Men," here is Alexis Ohanian winning me over by stepping down from Reddit's board and asking that his seat be filled with a Black candidate. Reddit's kind of a cesspool gateway to so many vile and hateful parts of the Internet, but this seems like a step in the right direction and all the ~*Hot Goss*~ I've seen from him presents a picture of a man free from White Insecurity and White Fragility. And after the last person I dated, well… I need to make better decisions is AWWWWLLLLLLL I'm saying.
Signing off with a new segment I'm including called "My Favorite Tweet!" – here's mine from the weekend: