May 25th
Issue 11.1
Good morning!
Welcome to Issue 11.1 of Digestable, your daily mouthful of real things happening in the world, minus alarmist pandemic news.
I'm all ears for your feedback, or if you're already a fan, share this email with your friends. If you're not yet on the list, click below to sign up.
Today's news, fermented:
While the air fills with the smell of lighter fluid and strange rubbery meats, questions about celebration and sharing food also waft our way.
I won't dig too deep; as much as I have qualms about the intentions and outcomes of the 'service to our country' that has made this day a holiday, I too am trying to not work too hard.
Yesterday was Eid, the conclusion of the holy month of Ramadan. Rather than gathering and sharing food as usual, folks had to celebrate in different ways. For today's holiday, the same restrictions apply, no large gatherings, no touching something with your saliva that someone else might want to touch, etc. We'll see how it goes.
And then there are longer-term questions about summertime. The food supply chain is looking…bleak at best, from farmers to eaters.
In Pakistan, growers have been basically abandoned by the government while locusts decimate crops. Restaurants in Europe are introducing plastic pods to make dining-in safe. New York City rats are going to war over the scarcity of food waste. Maybe we should just blow it up and start over.
Unlike us humans, our former friend the Tyrannosaurus Rex had very long limbs to help them with their food supply problems.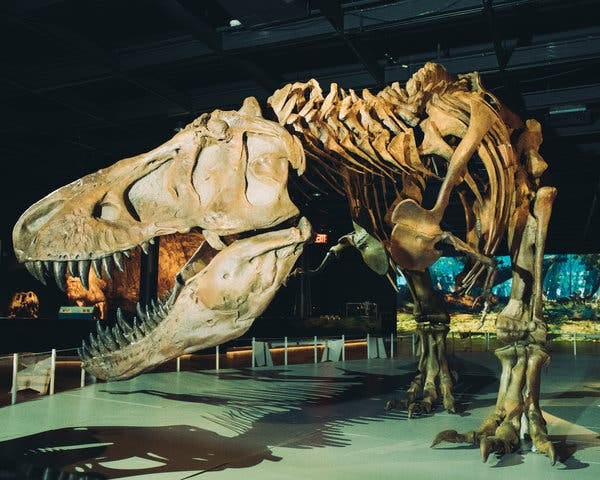 (image via)
*Hot Goss*
Brought to you by the superb Latifah Azlan.
I have been dying to write this goss all weekend. We have to do it, guys. We have to talk about Khloe Kardashian.
On Saturday, Khloe posted a  bunch of photos on Instagram in which she looked like anyone but Khloe Kardashian. I mean, the first thing I thought of when I saw these photos was Leona Lewis but it seems as though Khloe got another nose job, which I am really curious about considering we've been under lockdown since March. It also just looks like really, really bad Photoshop or Facetune. Anyway, I feel kind of sad to see how relentlessly Khloe has been shapeshifting over the past year. She's barely recognizable now!
An update to the Lana del Rey drama, which quickly became exhausting to follow and eat popcorn to by the 26th hour of its creation. Miss Lana has been doubling down on her original comments regarding her ~artistry, despite the criticism she received for only calling out Black artists in her original statement. Anyway, to kneecap this recap, she now believes that these critics are trying to twist her nonsense into a race war. Baby… please stop. We just want to cry to your lil cocaine carols and go to sleep, not have to read through all of these shenanigans.
And a quick update on American treasure Betty White: she's doing well! The 98-year-old actress is staying safe and isolated during this pandemic, and entertaining a family of ducks in her backyard. This is very sweet. Bless Betty White, and bless her ducks!