May 4th
Issue 8.1
Good morning!
Welcome to Issue 8.1 of Digestable, your daily mouthful of real things happening in the world, minus alarmist pandemic news.
I'm all ears for your feedback, or if you're already a fan, share this email with your friends. If you're not yet on the list, click below to sign up.
Today's news, fermented:
Hey, did you spend all day outside yesterday, marveling at the unbelievable weather, filled with disbelief that it's dangerous to breathe near other people and touch basically anything?
Same.
Yesterday was hard, not because it was hard, but because it was so easy to go about my household tasks, tend to the garden outside my building, toss a frisbee in the nearby parking lot, get some takeout for dinner. A perfectly lovely Sunday.
I'm embarrassed, and also just being realistic, when I say that I, like many, am feeling some quarantine fatigue. This is Week 8 or so for most of the East Coast, and it's spring, and…you get the picture.
So where are we, and what comes next?
It's nearly impossible to know, but Laurie Garret, the 'prophet of this pandemic,' says we can expect to see a wave of collective rage as we come out of our isolation holes. I hope she's right.
And there's also speculation that the vultures pushing disaster-capitalist schemes are relying on us, as in, people subjected to the social order that keeps most people down so a few can stay up, to do nothing while they…eat the carcass that is our society? (Tough metaphor there, sorry about that.) So it's our job—those of us who can enjoy beautiful Sundays—to think about what it will mean to actually transform this world now, and when we re-emerge, and then to do those things. Together, of course.
Ok also, it seems really obvious to me that globalization has got to go. Without people and stuff zooming around the planet all the time, we would not be losing people left and right to this pandemic. And we also wouldn't be worried about the introduction of these murderous hornets. I mean, please. Was it worth it?
Also, while we're on things that seem like a good idea at first and then turn out to be difficult and scary, here's a European wildcat. They look like nice kitties but absolutely cannot be kept as pets.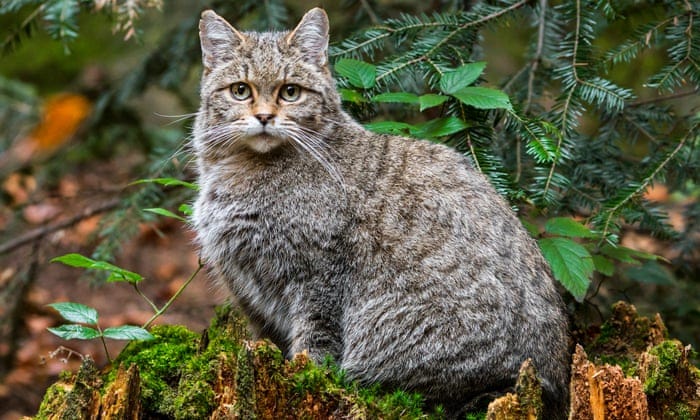 (image via)
*Hot Goss*
Back tomorrow from the superb Latifah Azlan.