October 20th
Issue 32.2
Good morning!
Welcome to Issue 32.2 of Digestable, your daily mouthful of real things happening in the world, minus alarmist pandemic news.
I'm all ears for your feedback, or if you're already a fan, share this email with your friends. If you're not yet on the list, click below to sign up.
Today's news, fermented:
Ah yes, Tuesday. Welcome to today's edition of What's Wrong with Capitalism.
I guess it's a little more than that—closer to 'how does global governance under racial capitalism steer us towards disaster.'
Last week, the Supreme Court 'agreed'* to hear the case on whether undocumented people should or should not be counted in the Census. This decision will impact how districts are drawn, representatives are distributed, and budgets are determined. The Census is a really big deal—and has been going on since 1790. For all of this time, it has counted citizens and non-citizens.
*'Agree' seems like an increasingly contentious, falsely generous word to use here—soon, the Supreme Court 'agreeing' to hear the case will mean the Supreme Court moving forward with the wrong decision, which is no gift.
The public that will be unquestionably impacted by the results of the Census is the same public that might be deeply screwed when Jared Kushner fails to pay back his $786 million in loans from Freddie Mac, a loan agency sponsored by the government. This bunch of money is one of the largest ever issued by Freddie Mac, and allowed the Kushner operation to purchase thousands of apartments—and then get another loan, under the similarly 'strangely favorable' conditions of his first.
This may all sound like nonsense that is bad but not existing in a plane of reality for us plebs. It sort of is, but because Freddie Mac is backed by the government, which still (although only in the realms that harm us, these days) is 'of the people', we will have to foot the bill if Jared screws up, which he's done before.
Moving right along to the next governing body—the IMF, or International Monetary Fund. Its purpose is to coordinate 'global monetary cooperation,' which to my tired yet critical eyeballs means 'drive global capitalism.' The IMF does all sorts of uncouth stuff that doesn't really help the people of this planet, including quantifying the monetary value of whales (about $2 million).
Ok, so if Jared messes up, we have $786 mil / $2 mil = only 393 whales!!! I figured it out!!
I digress. The IMF does what's called 'financializing'—basically, assigning monetary value to things whose value is not necessarily measured that way (i.e. whales).
Adrienne Buller wrote a piece about how absolutely ridiculous it is to financialize whales. In it, there's a great explanation of why we shouldn't pretend that monetary value stands in for other measures of value. The Census counts people, but also where and who they are, and tries to ultimately account for what they need. Freddie Mac was supposed to create a secure way for people to borrow money that's relatively safe from economic crises, because life goes on (critiques, yes, but it's not as bad as the IMF). If we only determine value—especially of the natural world— in potential for profit, we will continue down the path towards 'capitalist hellscape,' as Buller describes it:
"Rather than accept the emerging capitalist hellscape of government incentives for private profiteering from 'nature-based solutions', we need to articulate an alternative vision of why nature matters. We should demand that the protection and restoration of ecosystems and biodiversity prioritises environmental and collective social wellbeing over financial returns – both domestically and internationally. Instead of 'nature-based' offsets and land-grabs, we need reparations for our outsourcing of environmental destruction. In place of private enclosure, we need an expansion and protection of shared spaces, and to reclaim land for the commons. And we need an economy in which everyone has both enough time for and proximity to nature, allowing us all to reconnect to it as a source of wellbeing and wonder."
Here is, of course, a whale.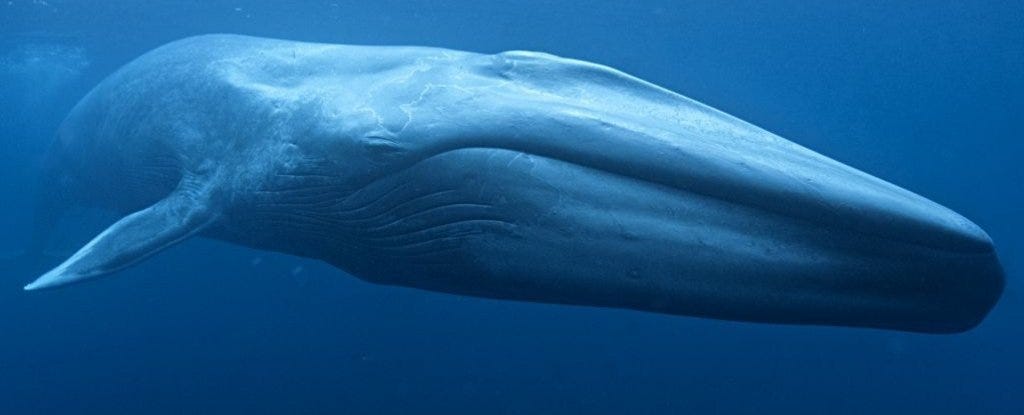 (via)
*Hot Goss*
Brought to you by the superb Latifah Azlan.
There are roughly 14 days left to the conclusion of the U.S. elections (early voting in various forms have begun in several states) and I think by now, most people probably already know who they're voting for. I'm not a U.S. citizen so I won't be partaking in the process nor am I particularly enthralled to be on the sidelines to witness it, but it's obviously quite inescapable so I've decided to adopt the role of 'emotional support' to my friends who are voting and/or doing things to prod people to vote.
In case you happen to be an undecided voter, the cast of "The Avengers" are reportedly planning to do a star-studded virtual fundraiser for the Biden/Harris campaign called "Voters Assemble!" that will feature Don Cheadle, Chris Evans, Scarlett Johansson (as Kamala Harris... lol jk), Paul Rudd, Mark Ruffalo, and Zoe Saldana. I guess people got excited about yet another Zoom call in a year of neverending Zoom calls but then quickly realized that Chris Pratt's name was missing from the lineup and started digging into why that was. And now there's a conspiracy theory that Chris is a Tr*mpy, MAGA-type and people are calling for him to be cancelled.
Okay look, I don't know who needs to hear this but stop checking for Chris Pratt. Of all the Hollywood Chrises you can keep tabs on, why are you wasting time on arguably the least interesting, the most weasel-like looking, and the one with the thinnest lips? Please love yourself and your time more. There are Chrises like Chris Pine and Chris Hemsworth and even Chris Meloni who walk this planet, waiting for your attention yet here you are, sleuthing around Chris Pratt's political leanings like you don't know it won't hurt you in the end. I'm over it and you should be too. Also he once adopted a cat and gave it away on Twitter because it was too old to look after! He's got an icky Chris energy all around and we should just leave him alone. NO MORE CHECKING ON CHRIS PRATT IN 2021. We are leaving him behind and exclusively focusing our efforts on Chris Pine. This should be law.