October 28th
Issue 33.3
Good morning!
Welcome to Issue 33.3 of Digestable, your daily mouthful of real things happening in the world, minus alarmist pandemic news.
I'm all ears for your feedback, or if you're already a fan, share this email with your friends. If you're not yet on the list, click below to sign up.
Today's news, fermented:
All day yesterday, everything I saw was answering the question: what are we voting for?
A lot of this is bad news, but the good news is that there is a way forward, provided we can maintain our democracy for another three months or so. This is looking pretty dicey, considering some comments Brett Kavanaugh made yesterday. But the people of Bolivia have some lessons about how to move through and past a tumultuous year; the people of Chile remind us that it may take a whole nother year.
But this very week, in Mary Heglar's words, we have a pressing task:
'What we can get' is a Biden/Harris administration—and fighting for what we want becomes possible, in no small part because these are two people who, while flawed, are willing to listen to scientists and are pretty deferent to truth. Voting for what we can get it more crucial than ever—Heglar's piece, The Whole World Is on the Ballot, reminds us that 'what we can get' is the flip side to what we may lose:
"These days, it's hard to tell if the system is broken or if it's working as designed. I think it's both: The system was flawed—rigged—from the start, and has now degenerated into something even worse. We're seeing the corrosion of a corrupt system. And it could lead to full-out collapse, right on top of us.

But as inherently inadequate as our democracy is and has always been, it would be a mistake to think that losing it is no loss at all. Even a flawed democracy has the bones of the framework we need to create the world we want. And this year, our choice is between a hollowed-out democracy and full-blown authoritarian chaos."
So there we are. Read the rest of the article over your afternoon tea. If you don't drink afternoon tea, well, maybe you should.
One of many other things at stake is the future of fossil fuel infrastructure like pipelines (and all of the other things that make them possible: extraction operations, compressor stations, liquefied natural gas tankers). Even if we can pull off a transition to clean energy and a Green New Deal, this stuff has to all get dealt with—a pipeline is a time bomb, waiting to leak or explode.
In Brooklyn, some people who are near and dear to me have been organizing to stop a pipeline that would get built from end to end of this borough of four million people. Earlier this week, a few of them were arrested for climbing into construction pits for the pipeline—the kind of direct action often required to stop projects like these.
Along the Keystone XL pipeline, which now many generations of climate organizers have fought, Indigenous people and other drinkers-of-water along the pipeline's lengthy route are hoping that the next presidential administration will deal the project a death blow. This project has been stopped and started by the current and last president; it has only grown more obsolete and dangerous. Drinking water, or dinosaur juice?
In a vaguely functioning administration, it also could be possible to appoint people who are genuinely qualified to run departments. In It is long past time for the Department of the Interior to be led by a Native American, Shannon Holsey, President of the Stockbridge-Munsee Tribe, and Leonard Forsman, Chairman of the Suquamish Tribe, explain why Native representation in government is crucial, especially in areas that pertain to the climate crisis.
There is so much at stake in this election. There is so much at stake right now—will we make choices that lead to the dismantling of white supremacy, and usher in the first post-colonization era in which Indigenous, Black, and other people of color are respected and unhindered by the State? Will we do everything we can to preserve the ability of countless species, ours included, to survive and thrive on this planet?
Today, I'm turning 25. That makes me about the same age as international climate policy, and will put my window of waning fertility in line with the IPCC report's tipping point. Today, I can't help but think about my own future, seated in the context of decision-making at all levels, from personal to global. The next 25 years of choices will be some of the most pivotal in human history. What will we choose?
Here are some sweet relatives.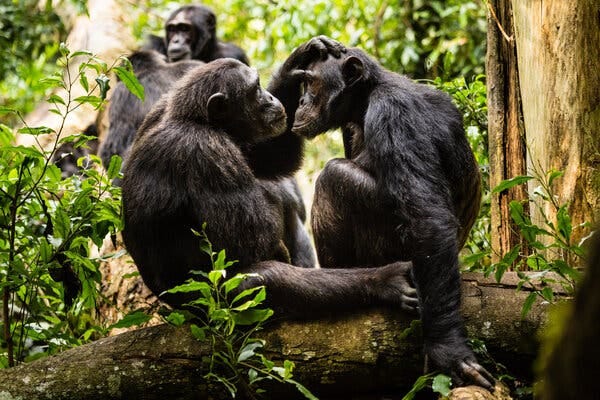 (via)
*Hot Goss*
Brought to you by the superb Latifah Azlan.
Unless you were born in January, February, or even early March, it's more than likely that your birthday celebration this year was a lot more low-key than usual. Given the circumstances, I'd say that my birthday was an extremely lovely occasion this year. Two of my closest friends from grad school organized a surprise Zoom call of all my favorite people who spent an hour showering me with love and, later that night, I got to play a game of trivia with my colleagues and ended up winning. My lovely roommates also baked me cinnamon rolls and gave me tiny little handmade gifts (an embroidered apron and a drawing of June, my cat) -- naturally, I cried myself to sleep, but this was out of happiness rather than despair, so that was a step up from my usual state of being. I'm fine, it's fine, I just cry a lot, it's normal, okay????
And you know, I did all of that from the confines and comfort of my small apartment in Cambridge, Massachusetts. I didn't really have birthday plans for this year per se, so nothing was really interrupted. But it was a wonderful day regardless, and something I'll remember for a long, long time. I imagine a huge majority of other people celebrated similarly. Heck, I've seen people attend Zoom weddings, and Zoom funerals, and Zoom baby showers, and Zoom zooms -- this is normal for this awful year, right? Like, there is nothing surprising about sacrificing small luxuries for the greater good.
I guess it's a different thing when you're rich -- like mega rich -- though because Kim Kardashian celebrated her 40th birthday in an extremely ostentatious way. Her birthday fell on October 21st and earlier in the month, Kim gave an interview about how she had to postpone her big milestone bash for the next year, opting instead for a "small, intimate celebration with her family." What she neglected to mention was the fact that she would be flying out her family for a small, intimate celebration on a PRIVATE ISLAND in??? Well it wasn't really specified where the celebration ended up being, but the whole Kardashian Klan was there, including Kardjacent folks like Scott Disick, Tristan Thompson, La La Anthony, and others.
Ah, humility. Nothing says 'humble reminder' like posting a ton of photos of your island vacation birthday bash that most people can't afford even under normal circumstances, let alone a pandemic that has left millions on the brink of bankruptcy and poverty. But kool for Kim, I guess!
I know it's been said over and over in all of the coverage of this story so far but it doesn't make sense to me that all of Kim's guests were told to quarantine for two weeks and get tested for the 'rona before she "surprised" them with this getaway party. Also, Kim claims that the island they visited has no recorded cases of coronavirus but I'm not quite sure what that's supposed to prove... that Kim's being responsible, I guess? I mean, in her head, yeah, sure. Unsurprisingly and like an almond biscotti accompanying a cappuccino at 4PM in Rome, Kim was completely dunked on by the peasants who came across her posts on the Internet. "Out of touch," "privileged," "eat the rich" -- you know, the usual. I don't need to hash out every single criticism she received because you know exactly what they were. Deservedly so, right? Was there really a need to broadcast this to the struggling, stressed out world right now?