October 5th
Issue 30.1
Good morning!
Welcome to Issue 30.1 of Digestable, your daily mouthful of real things happening in the world, minus alarmist pandemic news.
I'm all ears for your feedback, or if you're already a fan, share this email with your friends. If you're not yet on the list, click below to sign up.
Today's news, fermented:
A few people I've encountered over the last few days have said something about 'bad karma' when the health of our, as my partner refers to him, very special boy, comes up in conversation. I have pushed back.
Remember when RBG died? I spent a good amount of time on the floor that night, as I imagine many of us did, either out of sorrow-drowning inebriation or existential dread. I was in the latter category, and from my vantage point, I saw not only never-vacuumed corners and dusty door hinges, but also a question: when did we get to a point where the future of our democracy truly seemed to rely on the life (or death) of one very old person?
I bring up the horror of that night to note that we are in that place again. On Friday, when I first heard the news about the White House's COVID outbreak, and saw a tweet about how maybe Hope would kill the president, I was giddy.
So here is my justification for your daily sending of wishes that our very special boy expires: The fate of our democracy does in fact hang in the balance depending on who is alive or not. Countless thousands of people are dead. There's an ethical way to write about this sick old man. Nobody else will steal the election. Happy hoping.
Here is a nice friend to accompany your not-so-nice thoughts.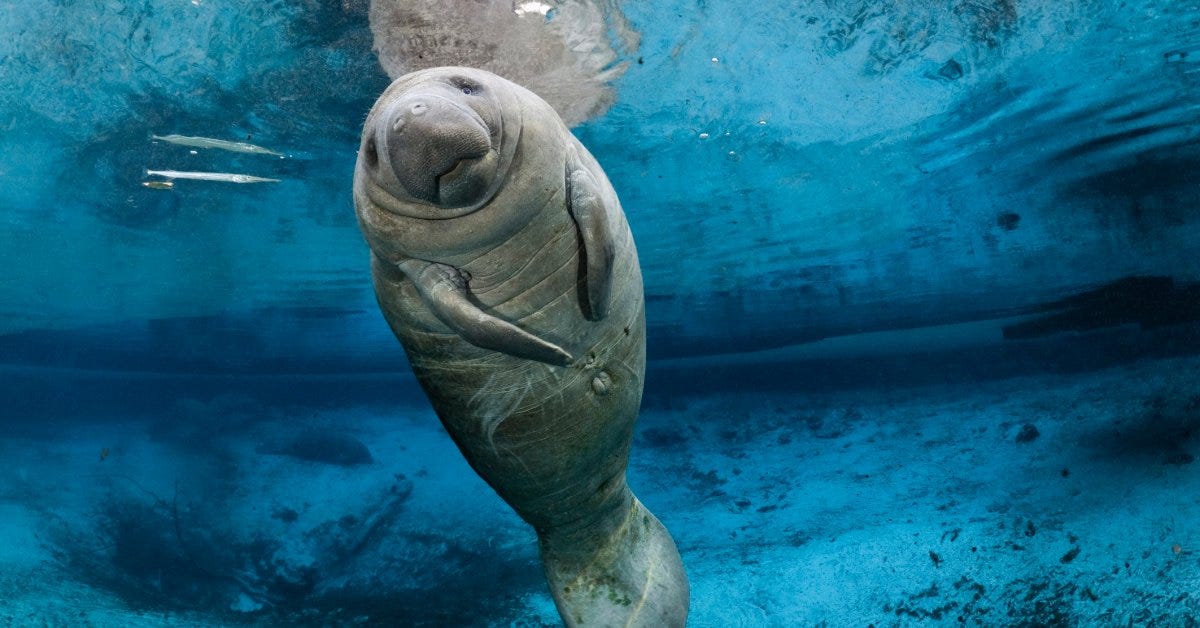 (via)
The Second Look
Half-baked cultural criticism from Gabriel Coleman.
The first time I came to New York, I borrowed a copy of From the Mixed-Up Files of Mrs. Basil E. Frankweiler from the library to read while riding the Greyhound there. The book follows a pair of siblings from Greenwich, Connecticut who stow their clothes and toiletries in their musical instrument cases and run away from home to go live in the Metropolitan Museum of Art. I vividly remembered the descriptions of the period bedrooms where the kids slept, the bathrooms where they hid, and the fountain where they bathed and scrounged for change from reading the book as a kid, and I wanted to refresh this fictional memory of the city before I experienced it in person for the first time.  The Met wasn't as enchanting as I first imagined it reading Mixed-Up Files, but the city still charmed me enough to run away from my home in Minnesota a year later to make a new home there.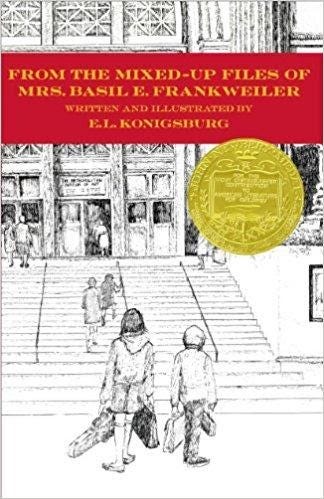 I read a lot of books like this growing up—my mom is a children's librarian, so I have excellent taste.  I liked fantasy stories, but more than that, I Ioved books where brainy quirky kids encountered situations that were fantastical without being outright fantasy.  Blue Balleitt's art-centered mysteries including The Wright 3 and Chasing Vermeer are a good example: a group of plucky youngsters breaking into Frank Lloyd Wright's Robie House and the Art Institute of Chicago to solve puzzles and collecting clues.  Miss Peregrine's Home for Peculiar Children is another, centering on a secret foster home for children with different superpowers. 
Looking back at my childhood self, the fantasy I enjoyed in these books had less to do with art or magic than class.  The main characters in these books are almost always orphans, which as a kid I read as being both destitute and liberated, that are inducted into a very elite and often secret society because of some inborn wit or unique ability.  Despite their secrecy, these societies bear a lot of the marks of aristocracy – like the giant feasts, ancient castles, and always overstuffed armchairs of the Harry Potter series.  The Mysterious Benedict Society, currently being adapted by Hulu, gives us a double dose of this elitism: the main characters are inducted into the titular society, located in an old creaky mansion, and are then sent on a mission to investigate a different elite academy, the Learning Institute for the Very Enlightened. (As an aside, The Umbrella Academy does a pretty good job at picking apart this secret orphan academy trope.)
A Series of Unfortunate Events, my absolute favorite series as a kid, follows the same framework: the Baudelaire orphans, who are rich but can't access their fortune directly for now, are shuttled between the presumably-not-quite-as-rich members of their late parents' inner circle – who are of course also part of the secret society known as V.F.D.  The events are all tinged in darkness, but the siblings still spend most of the series in beautiful homes, reptile sanctuaries, fancy apartments, a fancier hotel, prep schools, and countless private libraries.
I'm thinking back on all this now because I just finished the YA romance Red, White, and Royal Blue which follows the love story between the first son of the (alternate reality female democratic) 45th president, and the prince of England.  As much as I loved living vicariously through their steamy-yet-YA-appropriate sex scenes and romantic but carbon intensive flitting back and forth across the Atlantic Ocean, in a lot of ways I couldn't and don't really want to relate.  Especially when the novel would take them to a wild West Hollywood karaoke night, a Texas summer home, or a covert night visit to the V&A museum, I felt alienated by the fantasy.  Sure, the author writes the characters as being frustrated with the families they were born into as well as critical of the colonial legacy of their respective empires, but it's still hard to see yourself in two of the most powerful people on the planet, even if they do like to kiss boys like you do.  
I felt this same alienation watching the BBC adaptation of Normal People. I'm thankful to the series for its Futura-y title cards and for giving us as good an analysis of class inequity as a prime network has ever done through the relationship between working class Connell and wealthy Marianne, but Connell's trajectory does still smack of this same rags-to-riches fantasy. Connell works his way through high school to get into Trinity College and then alternates late shifts at a grocery store with late nights studying in the Berkley Library, which I'm sad to report is far too echoey to be as good a study spot as the show would have you believe. But after the difficult first year, he's given a full ride scholarship and can spend all of the second season gallivanting with friends to Marianne's family estate in Italy, because of course, Marianne's family has a Italian estate.
As much as these narratives frustrate me, and as much as I know that these stories reflect and reinforce problematic systems (wealth inequality, unequal resource use) that cause the pain and harm that surrounds us – I still catch myself longing for them.  Part of me, and not a small part, thinks there's something in me that is special, that merits my induction into the secret society of the elite and once I'm there, once I enter into its ranks, then I can do my part to fix things. And here I am, at Trinity College, walking cobbled paths and reading old books surrounded by old walls and plaques that say things like "PLEASE DO NOT SMOKE OR LOITER IN THE HALL OF HONOR."  Here I am leveraging my future in the form of more student loans to engage with a system I know must die before it kills us all. I ran away from home a while ago and I've been sleeping in the museum ever since.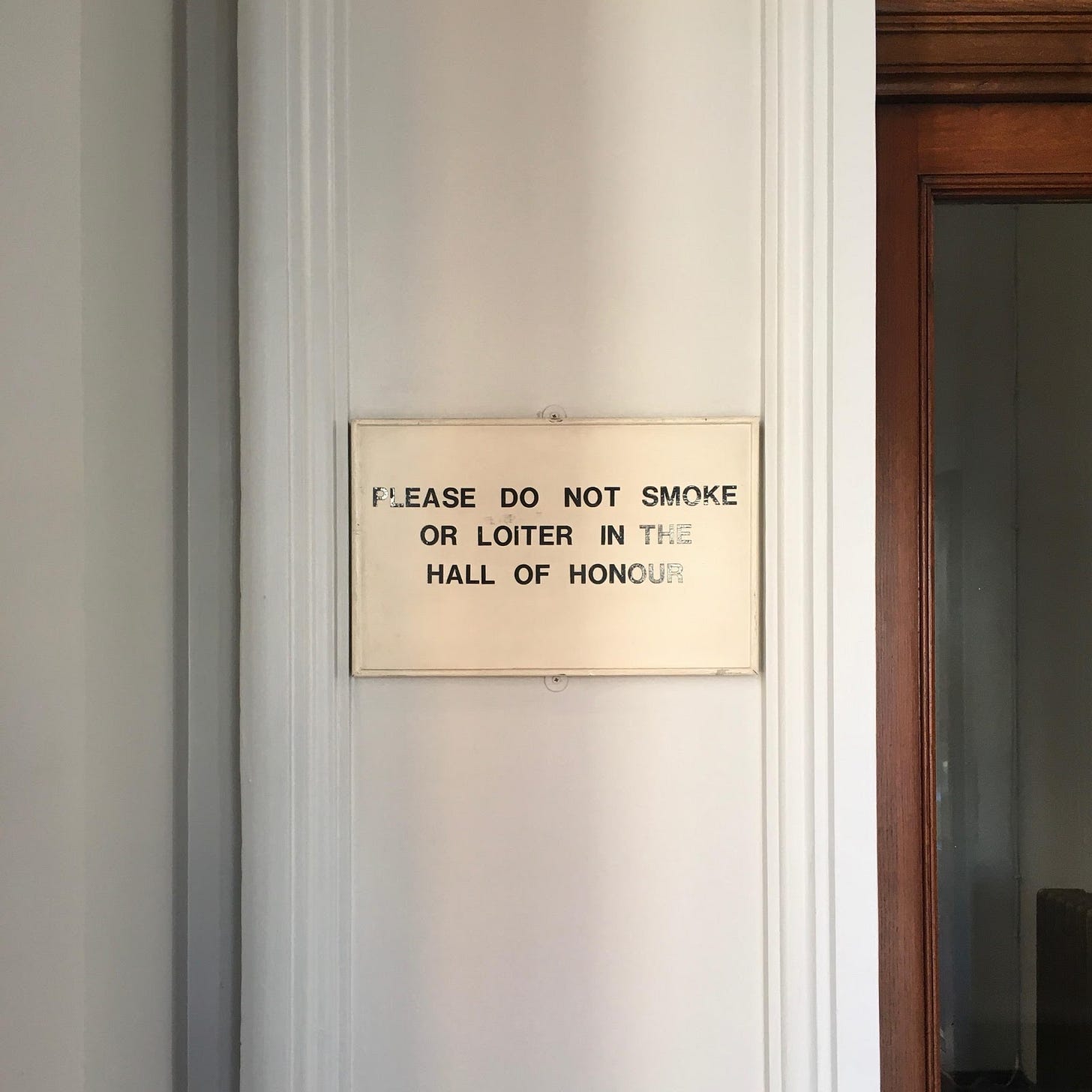 *Hot Goss*
Brought to you by the superb Latifah Azlan.
I would like to think that several months into the blessed year of 2020, we are all intimately aware of the dos and don'ts of living during a global pandemic. At the beginning, there was a lot of fear and panic that we've managed to overcome with time and based on new research into the virus. For example, my roommates and I used to sanitize and wipe down our groceries before putting them away, but it's not a practice we're rigid about now that we know more about how the virus spreads or incubates. Things like empty supermarket shelves and a dearth of cleaning products of any kind, anywhere are all scenarios of March and April. It's nice to walk into a CVS and see hand soap or paper towels fully stocked, you know?
I'm also glad that where I live, wearing masks has been a sticking point for almost everyone. Young, old, Caucasian or otherwise—I'm grateful that a great majority of people are still masking up regardless of whether they're indoors or not. And they're wearing proper masks too. The kinds that are actually effective in preventing the virus from spreading and infecting others. As in masks without holes or not made from sheer material. As in Lana del Rey, it's been 200 days of living in this hellscape so why are you showing up at a meet and greet with your fans at a Barnes & Noble at The Grove wearing a bedazzled mesh mask looking like boo boo the fool during our year of disease and pestilence?!
Lana was spotted and photographed wearing the same mask she adorns on the cover of her latest feature in Interview magazine. Which is cute. It's a cute garment. It's fashion and all this shit. But girl?! COME ON. Not in a packed Barnes & Noble. Not there. With all those people. Breathing in that air conditioning... oh, I'm getting hives just thinking about it. 
Honestly, Lana has really lost the plot since she dated that cop and was clowned all over social media for it. Of course, the Internet People are dragging her for this latest decision as well, calling her "irresponsible" and "a danger to others" for wearing the mesh mask. I mean, she really has turned into somewhat of a Karen, hasn't she? It's so silly and stupid for no reason. Why, Lana?! What happened to you?!