September 10th
Issue 26.4
Good morning!
Welcome to Issue 26.4 of Digestable, your daily mouthful of real things happening in the world, minus alarmist pandemic news.
I'm all ears for your feedback, or if you're already a fan, share this email with your friends. If you're not yet on the list, click below to sign up.
Today's news, fermented:
This morning I woke up and stared at the news, and stared, and stared. I thought about an early issue of Digestable from waaay back in March, which is mostly about the news ecosystem. Here's my overview of that phenomenon:
"The news cycle has predators: top carnivores, hardcore heterotrophs, call them what you will. These are the few stories that capture the top headlines at every outlet. They don't leave a lot of space for the rest to thrive. The virus and the human virus running this country are top culprits these days. I try to spend little or no time on them here.
Then there are keystone species, who maintain 'normal,' that thing we all talk about wanting to get back to but is actually just a standard of hiding all the worst things that happen to the least deserving people at the hands of rich people and corporations and governments. This is the heart-wrenching news that is very real for a lot of people that most of us don't read.
There's lots more to this ecosystem, but all of it is made possible by the autotrophs: the beings that synthesize food from the sun, and make it possible for everything else in the system to live. We're the autotrophs: news is nothing without people."
Today, there's a lot of keystone news. This used to not include virus-related stuff, but 26 weeks / 6 months in, social distance, death tolls, and misinformation about the pandemic are becoming a staple.
The stories I see developing along these lines are:
The president knew about the deadliness of COVID, and then lied to the public and mishandled the crisis. (See also: the tobacco industry knowing that smoking causes lung cancer, the fossil fuel industry finding out first that extraction causes climate change)

The Western US is on fire, and only a few outlets are talking about it as a climate disaster, rather than a 'lol 2020 sucks' moment.

There is disaster everywhere! Beirut is on fire again; women who work in garment factories are sexually abused on the job; Sudan is underwater; white people are running racist ads about fixing problems.
I couldn't figure out anything insightful to say about all this, but after re-thinking about the news ecosystem, it seems that the voices of those autotrophs are obscured—we are too busy fending off crisis. It's a cloudy time, the sun is hiding. Take care of each other out there.
Here are some sea anemones who are really good at keeping themselves nourished.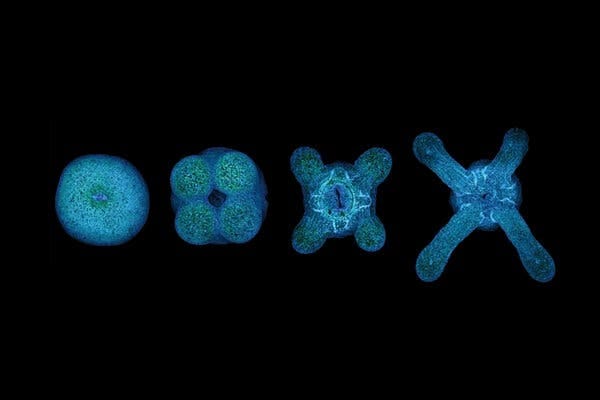 (via)
*Hot Goss*
Brought to you by the superb Latifah Azlan.
It's the end of an era, folks: Keeping Up with the Kardashians, the reality show that shaped reality programming and catapulted the Kardashian-Jenner family into superstardom, will be ending after its 20th season next year.
I watched the first few seasons as a teenage girl with access to E! after school but outgrew the show after one or two seasons. I did not particularly care for the personalities on the show, but I must say it did give us some extremely iconic moments such as Kourtney Kardashian's stoic delivery of "Kim, there's people that are dying" – a phrase I still use to this day for various reasons.
Kim Kardashian broke the news herself to fans via an Instagram post earlier this week, thanking fans for their support over the years. I think it's no secret that the storylines on KUWTK were often times manufactured and I'm guessing it's getting harder and harder to film constantly without having to include Kanye's struggles as well. Ratings for the show has also consistently declined over the years and the Kardashians have ventured into enough other projects that they don't need this show the way they did 14 years ago – whether for fame, money, access, or something else.
As much as I dislike the show, it did provide the blueprint for reality programming in its time. Our tv-watching patterns are changing though and there's no reason to tune in to KUWTK if you're already following them on social media platforms like Instagram and Tik Tok to get a glimpse into their lives in a much more organic way. Plus, why keep manufacturing drama for a show when the drama will almost certainly come knocking somehow? The Kardashians are seasoned pros. They'll know which buttons to push to get media coverage regardless of whether or not the show exists.
So that's it then! We'll be saying goodbye to the Kardashians on tv screens in 2021, but I'm sure they're not going away at all. How do you feel about KUWTK ending?