September 15th
Issue 27.2
Good morning!
Welcome to Issue 27.2 of Digestable, your daily mouthful of real things happening in the world, minus alarmist pandemic news.
I'm all ears for your feedback, or if you're already a fan, share this email with your friends. If you're not yet on the list, click below to sign up.
Today's news, fermented:
Sometimes problems and solutions come into focus together. Today is one of those days.
ProPublica's most recent investigation, Climate change will force a new American migration, is a review of recent more regularly-occurring climate disaster seasons (wildfires, hurricanes, so on) alongside the question—is it time to move?
Additionally, they published a detailed rundown of where climate damage will be felt the most severely in the US, including compounding factors. This is the intersectionality of climate disaster, I think—it's not just sea level rise, it's not just fires, it's not just heat waves.
In the words of the first article, this intersectionality is further complicated by another factor:
"The decisions we make about where to live are distorted not just by politics that play down climate risks, but also by expensive subsidies and incentives aimed at defying nature. In much of the developing world, vulnerable people will attempt to flee the emerging perils of global warming, seeking cooler temperatures, more fresh water and safety. But here in the United States, people have largely
gravitated toward environmental danger, building along coastlines from New Jersey to Florida and settling across the cloudless deserts of the Southwest."
The way I read this is:
We need to stop putting people—especially those folks with the least choice about how and where they live—in the path of disaster we know is coming, or has already arrived

We are subsidizing and incentivizing climate irresponsibility. And by we I mean taxpayers/normal people in the US and around the world, and by climate irresponsibility I mean fossil fuel corporations, their lobbyists planted in policy-making apparati, trade groups that hide destructive practices behind marketing schemes, and the politicians who call corporate socialism 'conservative values.'
Which brings us to the solution.
Today, a phenomenal tool called the Liability Roadmap was launched. It's an online toolbox chock full of strategies and recommendations for how to hold polluting industries—namely the oil and gas industry—liable for knowingly driving the climate crisis. There are recommendations for officials at every level, as well as members of civil society (normal people).
As a very small part of the very big team of people and organizations who brought this tool into the world, I've got to keep this short, because we have lots of amplification to do! If you are curious about how to hold big polluting corporations liable for the climate crisis, spend some time with the Liability Roadmap, tweet about it, tell your friends.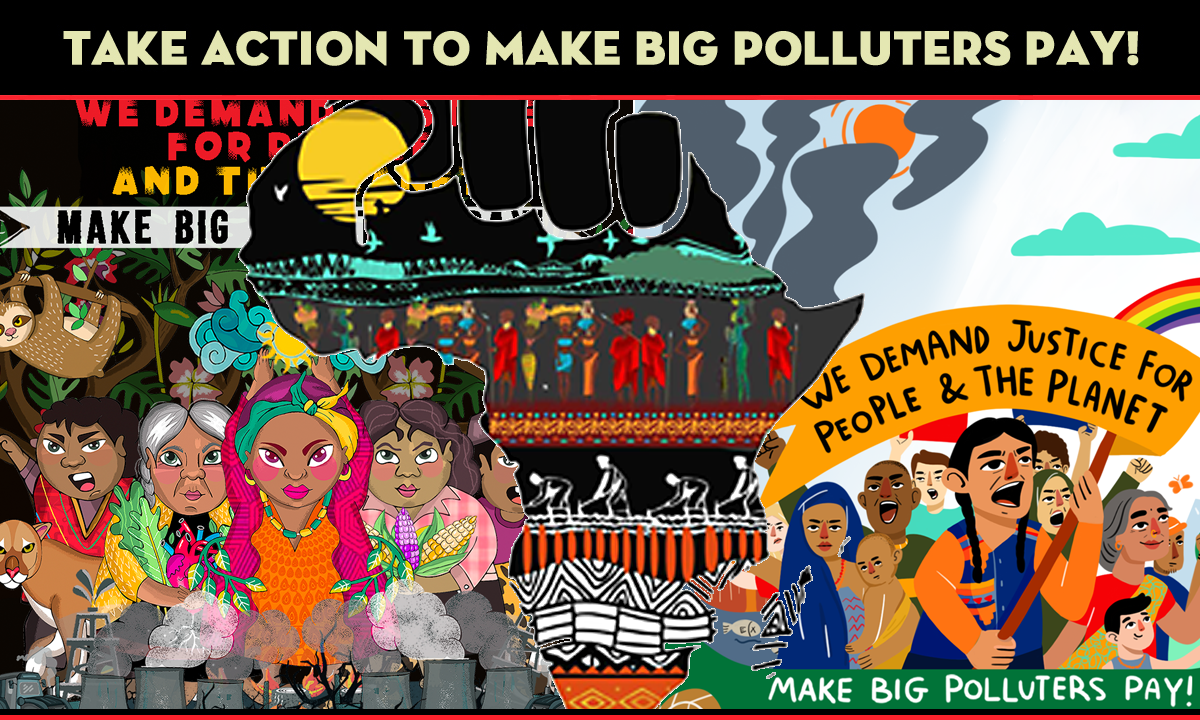 (via)
*Hot Goss*
Brought to you by the superb Latifah Azlan.
Do we have any fans of The Bachelor reading this column? If yes, then today's ~*Hot Goss*~ is for you!
Several months ago, Colton Underwood, the latest bachelor to be churned out by the reality show franchise, broke up with his pick, Cassie Randolf. Not much was said publicly about the split, but it's widely believed that the pair did not end their relationship amicably. And from reports that Cassie may have filed a restraining order against Colton, I'd say that's probably right.

According to legal documents obtained by TMZ, Cassie alleges that Colton has been harassing and stalking not only her, but also her parents since the pair split. From sending unsettling texts to loitering outside her house to even planting a tracker on the back bumper of her car, Colton has not been able to take a hint that Cassie wants nothing to do with him -- so he's gone barking mad. 
My hot take on this ~*Hot Goss*~ is that WE BEEN KNEW that Colton is a possessive psycho. I loosely follow The Bachelor franchises but watched none of the series on which Colton was on. Still, I vaguely remember him being the guy who went on and on about his virginity and saving it all for marriage. Now, that isn't a bad thing. But Colton's virginity became his central defining feature and my experience with guys who talk about nothing but sex and/or their sexual history or experience are ones to stay way, way clear from.
No one involved in this drama has said anything publicly about these revelations, but I hope this publicity lends an extra layer of protection to Cassie. Also uuuuum Bachelor producers? Better screening next time for people (men) who aren't psychotic as your stars, please.