September 16th
Issue 27.3
Good morning!
Welcome to Issue 27.3 of Digestable, your daily mouthful of real things happening in the world, minus alarmist pandemic news.
I'm all ears for your feedback, or if you're already a fan, share this email with your friends. If you're not yet on the list, click below to sign up.
Today's news, fermented:
When I was a kid, I learned about the concept of 'checks and balances,' first in reference to the structure of the US government. In that context, this concept is really about keeping people who owned other people as property happy—balancing out rural and urban representation in government, newer and longer-term lawmakers in power, so on. If well-motivated, this system of checks and balances could be one in which many voices speak and many decision-makers are heard.
Yet somehow I doubt that this is ever how American democracy has functioned. Like most, I love the musical Hamilton, and was taken by the idea of this feisty little democracy with big dreams of freedom and prowess. But there's little evidence that this system was ever driven by something other than racial capitalism.
It is this racial capitalism, not checks and balances, that define the United States, as well as most of the rest of the world. Three pieces of news I encountered illustrate this.
The first is Militarizing the police: A long legacy of state violence is what brought us here, by Rich Wallace. It's a brief article, and encourages readers to identify patterns of state-sanctioned violence both as an impetus for and response to protests. Essentially, this country has grown to embrace and rely upon a set of armed forces—from local police departments to the mysterious 'military police'—to "keep the peace," an ironic/problematic turn of phrase. This pattern, as Wallace calls it, is racialized violence at the hands of the state, which continues to act with impunity. There's no accountability flowing in the one direction it's most needed (from those with arms to those without), and no checks and balances in sight.
The second is It's A Bird, a new comic out from DC by Christian Cooper. Cooper, as you may recall, was accosted on the fateful day of May 29th by a white lady who lost her shit and tried to call the police on Christian, who is a Black man (presumably in the hopes they would remove or harm him) because he asked her to leash her dog. After the incident, DC Comics asked Cooper if he'd like to publish a book; he agreed. It's available for free, and is about a boy named Jules who sees birds through his binoculars as well as the faces of Black people murdered by police.
Why is this about the absence of checks and balances? Because a white lady who had absolutely no cause for calling the police, or even being afraid, of a Black man, attempted to militarize her whiteness and her phone, expecting no consequences. Public outcry led her to lose her job, but her initial belief that she could call up an act of state-sanctioned violence on the phone crystallizes the idea that generally, we live in a world in which that sort of behavior is completely acceptable.
The third is a truly horrifying exposé entitled A Murder in Honduras Reveals the Dark Side of Clean Energy. It's about the murder of Berta Cáceres, a Honduran activist fighting against a hydropower project. Her fight, and the investigation around her death, have revealed troves of corruption—not to mention murder and destruction of ecosystems—in the name of 'clean energy development.' While many fighting the climate crisis demand development of clean energy, Berta's struggle against this project suggests that it isn't as clean or as good as it has been marketed to be. If there was any check on the power of corporate developers of projects like this, or any balance of power between those who seek to develop and those who will feel the impacts of those projects, this might have been okay (also @ developers, people don't need you, and can determine the solutions that work for us without your venture capital). Instead, Berta, who we really, really needed in this world, is gone.
At the end of his article, Wallace implores: "It's time to create new patterns, new policies and new ways of keeping us safe, of keeping real peace."
Two tools we have to do so came to mind: the BREATHE Act, a new vision for community safety, put forward by the Movement for Black Lives, and the Liability Roadmap, a policy tool I mentioned yesterday to hold corporations liable for driving the climate crisis—and make them pay for real, people-first solutions.
Meanwhile, why not keep searching for life on Venus, an endeavor funded by a private company?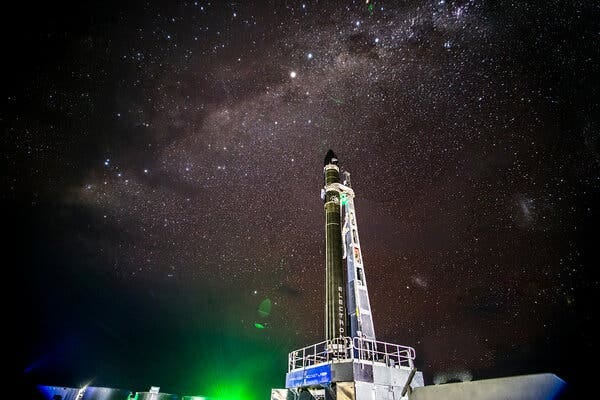 (via)
*Hot Goss*
Brought to you by the superb Latifah Azlan.
It's a whopper of a ~*Hot Goss*~ today, friends -- Cardi B has officially filed for divorce from Offset!
I don't think this news is particularly surprising. Cardi B and Offset quietly married in 2017 and welcomed their daughter Kulture a year later. However, Offset has been dogged by cheating allegations for some time now, and in December 2018 the couple even briefly split up. They got back together but Offset was still cheating on her and I guess whatever happened recently must have been the last straw for Cardi.
In her divorce filing, Cardi also initially petitioned for sole custody of Kulture but amended it a few hours later to seek a joint arrangement instead. Which signals to me that Cardi is trying to keep this as quick and unmessy as possible, probably for her daughter's sake. Kulture is barely 3 years old, and I think it's a smart and kind move to be as civil as possible during these proceedings. Of course, anything can also happen, so we'll see how long that sticks.
If you were looking for some m e s s y break up drama, I'll point you in the direction of Naomi Campbell and her ex, Vlad Doronin. Last week, Vlad sued Naomi for more than $3 million, claiming that she's refused to pay back money owed and has kept some valuable property of his since their breakup in... *checks notes* 2013. But plot twist! It seems that Vlad's lawsuit may in fact have been a countersuit after Naomi first quietly filed a lawsuit against him months earlier. And again, for the same reason of recovering her possessions that he has refused to return. The level of pettiness involved on all sides here... I mean, I'd expect nothing less from Naomi Campbell, to be honest.
To be fair to Naomi, Vlad was kind of an asshole to her towards the end of their relationship. During a brief split, he took up with model Luo Zilin, whom Naomi had mentored, nurtured, and promoted for a while. When that news broke, shit hit the fan and Naomi went full scorched earth not only against Vlad, but against Zilin too. As in, she actively tried to destroy Zilin's modeling career, getting her fired from multiple agencies and blacklisted from strutting down some catwalks. Again, this all happened seven years ago and everyone involved is trying to reclaim their time, money, and property for no reason but petty drama.
What I really want to know is, who will be the one to get the opulent, eco-friendly house Vlad built for Naomi on an island in Turkey's Gulf of Gökova for her 41st birthday in 2011? It's shaped like the Eye of Horus and looks like an evil lair for a Bond villain of some sort. VERY high camp and high drama. It would suit either of Naomi or Vlad's personality, honestly. I can see either of them plotting to take down the other from this eye house, and I'm actually kind of hoping one of them is doing that right now. #TeamHouse