September 17th
Issue 27.4
Good morning!
Welcome to Issue 27.4 of Digestable, your daily mouthful of real things happening in the world, minus alarmist pandemic news.
I'm all ears for your feedback, or if you're already a fan, share this email with your friends. If you're not yet on the list, click below to sign up.
Today's news, fermented:
Ah, Thursday. What a great day to dig into an idea that is only slowly beginning to permeate mainstream news about climate disaster.
This idea manifests in a few phrases I toss around often here—things like 'Exxon knew' or 'the fossil fuel industry knowingly caused/drove/fueled the climate crisis.' Basically, as with so much corporate crime, those holding power and resources also withheld vital information about the impacts of their business practices.
If you're interested in the beginning of this discovery—both about the potential for fossil fuel extraction to threaten humanity (by top scientists employed by those corporations) or the discovery that all the information about climate change being fake is part of an elaborate marketing campaign, you've got lots to choose from. But beware of some of these results, which are websites made by those very corporations to redirect or distract people from the actual information. (If you're curious, by all means click, but you may want to do so in a secure browser.)
Yesterday, I saw a few articles about the California wildfires that mention the fossil fuel industry knowing. One is The Wildfire Catastrophe Was Premeditated, and gives a brief overview of the deception that went down in the halls of power long before those of us who will live out the most dire of the climate crisis were even born.
The article also shouts out a couple other 'they knew' moments that emerged recently, both at the hands of the fossil fuel industry. The first is a secret recording about enticing young people to stop being upset about methane flaring. You can read more about that here, in a piece aptly titled: What oil executives say when they think no one's listening.
The second is How Big Oil Misled The Public Into Believing Plastic Would Be Recycled. If you've ever spent more than a few hours with me, you'll know that this is one of my top causes for losing composure. I formed a lot of my thinking about the fossil fuel industry and the systemic deception around individual responsibility while trying to convince a small environmental org that getting kids to pick up plastic litter in their neighborhood was actually not the way to combat plastic pollution, and that recycling is a convenient lie that only works when capitalism wants it to.
Anyway.
My favorite, and by favorite I mean 'most ridiculous and alarming trash' thing I encountered yesterday was this tweet by Alice Wells. If you're not up on your ExxonMobil org chart, Alice works for the fossil fuel giant as an adviser in international relations. I don't know what that means, but it sounds really bad.
If you look at the comments, you'll see a heartbreaking and hilarious set of comments from people slamming her for this pathetic attempt to play dumb even as a member of ExxonMobil's staff—and lots of links to articles about how much Exxon Knew.
This is all important because, obviously, climate change is ruining people's lives. Climate justice organizers in Oregon wrote a short treatise on their office burning down; this is just the least of it.
It is hard to find good news through the literal and figurative haze. But seeing climate change finally, finally, creep onto the front pages of newspapers, and the beginning of a public reckoning on a mass disinformation campaign at the hands of the oil and gas industry, it seems like we are finally onto them. Next, we have to make them pay for it.
Here's a smart bee with a brain shaped like a pastry.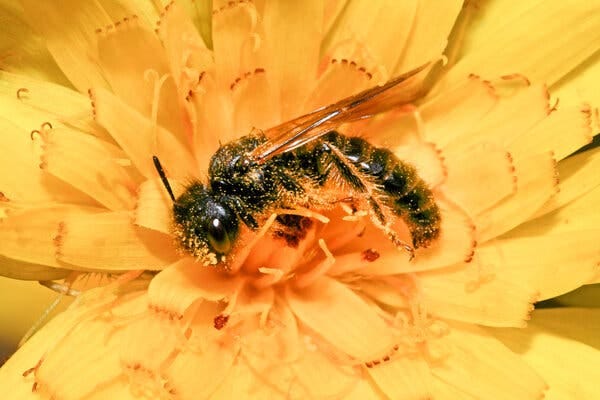 (via)
*Hot Goss*
Brought to you by the superb Latifah Azlan.
Thursday 9.17.2020
You know, it's been a hard year for a lot of people for various reasons. Financial worries, physical health concerns, mental drain -- I think everyone is going through at least one of these stressors right now, and have been for a while. But if there's anyone that I think deserves a year off, it would be John Boyega. 
The 28-year-old British-Nigerian actor has been going through it this year. Poor man has been harassed by psychotic Star Wars fans who hate him for daring to exist in the franchise as a Black man -- so much so that his disdain for anything and everything related to Star Wars has been apparent for some time now. John has also consistently used his platform to speak out against racial injustice, which, for some reason, absolutely rankles some people's nerves. He's been vocal about the mistreatment he has received and the racism he has faced in the industry, which makes today's ~*Hot Goss*~ even more infuriating to report.
Earlier this week, John announced that he was stepping down as the first Black global brand ambassador for fragrance company Jo Malone. Reason? Jo Malone erased John from an ad they aired in China -- an ad that was written and directed by John himself -- and replaced him with local Chinese talents instead. Oh, they also did not inform him of this change beforehand, with John finding out about the new ad through Twitter. 
John has experienced such minimization before, when a similar thing happened with Star Wars posters that were used in China: basically, John's character on the Chinese versions of the posters were either reduced to a teeny tiny rendering on the bottom corner of the poster or removed altogether. But this must especially feel shitty given that a) Jo Malone continued using his concept and ideas whilst b) knowing that they were editing him out without letting him know beforehand. 
Jo Malone of course released an apology, calling their move a "misstep," which is bullshit in my opinion.  The ad John came up with and shot was based on his real life, and featured his actual friends and family. So for Jo Malone to completely erase all of these people and this narrative is, yknow, pretty offensive. This was deliberately decided upon and John deserves more than an apology. But it's great that John is standing up for himself and leaving the nonsense in the dust. Now we're gonna need Jo Malone to pony up the extra compensation that he deserves though. Run the man his check, Jo!