September 18th
Issue 27.5
Good morning!
Welcome to Issue 27.5 of Digestable, your daily mouthful of real things happening in the world, minus alarmist pandemic news.
I'm all ears for your feedback, or if you're already a fan, share this email with your friends. If you're not yet on the list, click below to sign up.
Today's news, fermented:
Happy Friday, and happy new year, from your friendly neighborhood bad Jew over here. I got distracted from sending today's issue trying to divine if I can combine two challah recipes. The high holidays will be real different this year—no big gatherings, no massive services, but there will definitely be bread.
Here's a silly bear.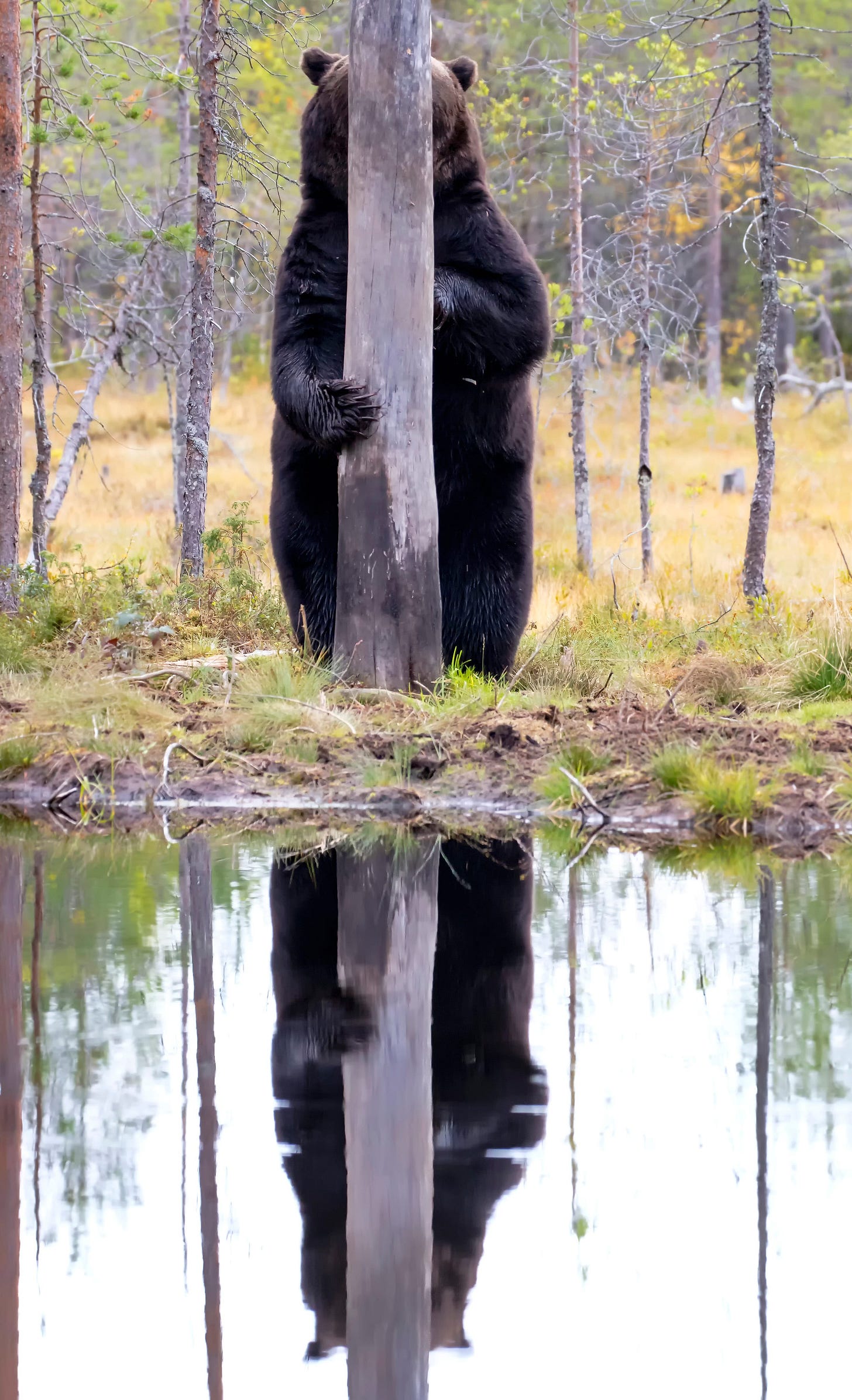 (via)
Caro's Advice Corner
Dear Caro,
Is it really not ok to wear white after labor day?
Sincerely, 
Tempted to wear color

Dear Tempted to wear color,
This is not the 1950s, this is not how we make decisions anymore. So in short, who cares, BE COLORFUL. It is an elitist, outdated fashion rule, as noted in this Marie Claire article:

"The 'you can't wear white after Labor Day,' rule was created to separate the old money elitists from the new money group. 'It [was] insiders trying to keep other people out,' according to Valerie Steele, director of the Museum at the Fashion Institute of Technology, in an interview with Time, 'and outsiders trying to climb in by proving they know the rules.'"

The class undertones are…inescapable to say the least. Plus, with most of us on Zoom, most people will probably not care.  Here are some examples of fun, colorful outfits, worn after labor day: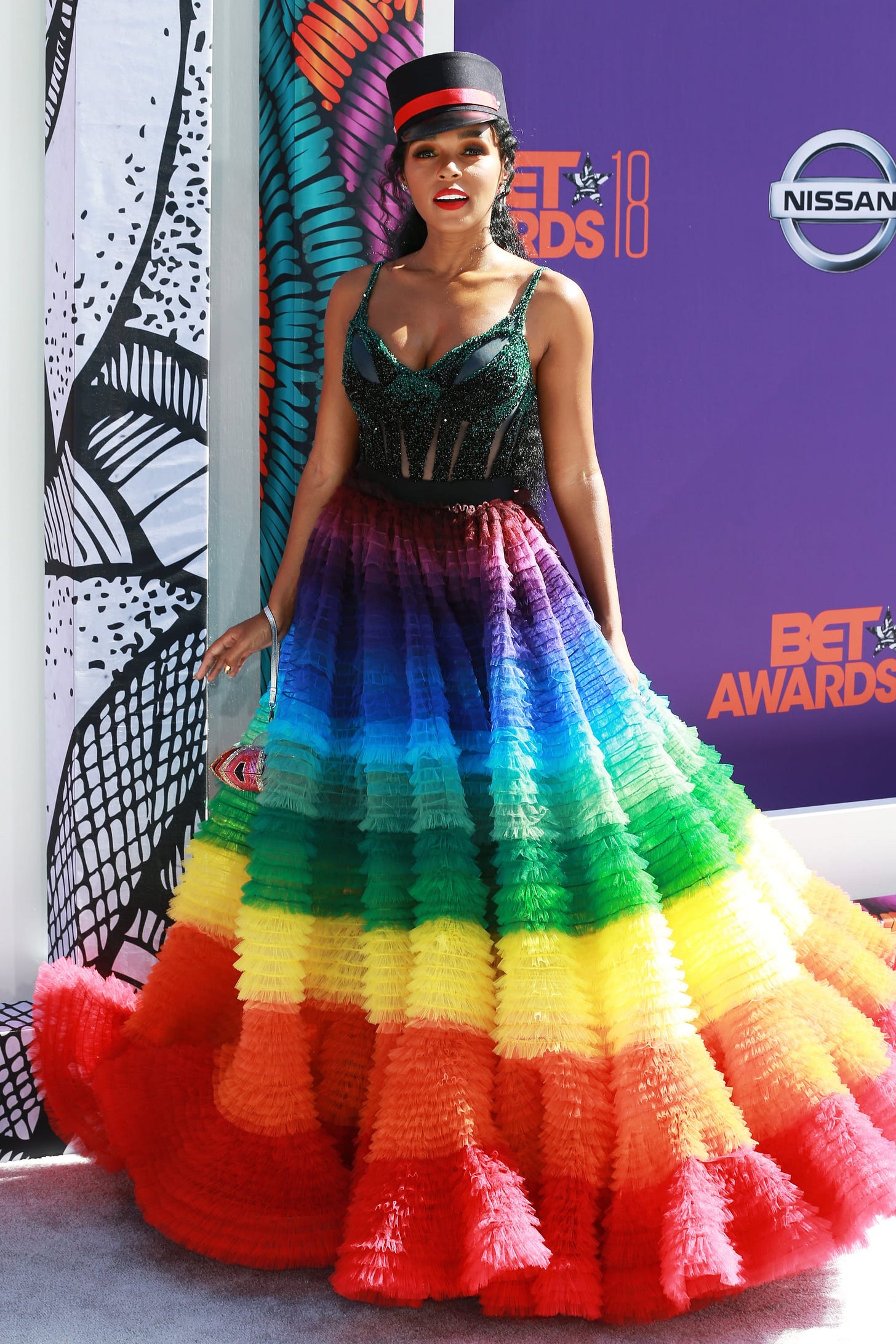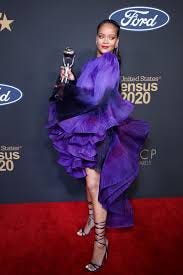 So in short….knock ya self out, Tempted to wear color, wear the colors of the rainbow!
Colofully yours,
Caro
DJ M0RO's low-key Music Show
This week marks a time that I start throwing around the word "sweet" and not as in surferbro but as in apples, honey, and the bounty of harvest season. As I mark the new year, one tradition I'm called to embody is to make a shout and literally "raise noise." ...oookay!!! So here's some noise for your ears as we ring in the sweetness of a new year, while acknowledging the bitterness of injustice, systemic racism, and hopelessness. I hope that we can all find moments, or in this case songs, that help us enjoy the fruits of the season and carry on traditions in the face of adversity. And if not at least make some noise about it.
First up is new music by Cautious Clay totally making me swoon. Only his own words will suffice to give context for this humble and reflective yet hopeful tune: "Agreeable is both a reflection on how compromise is a part of our daily lives and how the compromises we make, both big and small, can have an effect on personal growth; it is also a satirical look at our current media landscape and the divisive rhetoric certain outlets and people employ in order to argue their points of view." Um, yes. You can support the artist and join his Patreon and check out his previous EP releases, and expect the new album in 2021 (stooooked).
Next up we have Front Porch Love by Royce Hall (finder's cred to our fearless maestrx Lena <3) which I'm so happy to have welcomed into my life. It is indeed THE front porch vibe...so if you're already missing summer this song captures all the feelings associated with cute porch hangs and packages it into a song you can play until the next time they open up again.
But before the porches become inhospitable for the year you can tune into one of my favorite festivals of the year, Powderhorn Porchfest, streaming virtually online from my soul-home in Minneapolis this Sunday, 9/19 from 3-10pm CST. In "normal" (ha ha) years, Porchfest was a day when neighbors would take to the roads and open up their homes, yards, and of course porches as stages for local artists. You'd walk for blocks and just hear amazing talent and poetry on every corner, and have fun interactions with super awesome musicians and bump into your crushes in the middle of the street. As if the music wasn't enough to bring healing, this year there's an extra emphasis on healing, justice, and togetherness that will be an opportunity come together and process in community. As always the line up is just so incredible, I'm so in awe of all of these local musicians making this event so meaningful and special. I hope you'll tune in with me this weekend!
***featured pod: Fair Folk is a cast i could recommend week after week and I wouldn't get bored, because this is just pure elegance and soulful and nourishing. If you're craving meaning in paganism and really well-researched commentary on modern religion, or just meditations on the relationship between spirituality and the seasons but like really nerdy, this pod is for you. In the most recent episode you'll hear all about apples and the significance of the fruit from the Ancient Germanic perspective. Stay for a very fun convo about tree symbolism with researcher Joseph S. Hopkins and some Norse mythology.
*Hot Goss*
Brought to you by the superb Latifah Azlan.
Folks, it's been a long week and I am so ready to welcome the weekend. I've got plans to cook up a delicious soup with my new, long-awaited Dutch oven pot on Saturday but before I do, let's check in with Brad Pitt and his latest gal pal, Nicole Poturalski (or Nico Mary).
The last time I wrote about this latest pairing, we found out that Nicole may in fact actually be married to a 60-something-year-old restaurateur, who may have been the one to introduce the 27-year-old model to Brad. I stand by my belief that this revelation took Brad (and his team) by surprise. Since then, the narrative of this couple has quickly shifted from optimistically enthusiastic to blasé at best. Sources have exclusively revealed to Us Weekly that Brad's relationship with Nicole is a "go-with-the-flow situation" and that Brad doesn't want a girlfriend that's with every single day. So the girlfriend rollout clearly backfired on Brad after tabloids started digging around Nicole more and his team is trying to walk back the pomp a little bit.
Nicole, on the other hand, has been doing her best to keep up with an increase in interest in her life and relationship. Earlier this week, she posted an Instagram with the caption "Happy people don't hate," which some folks have interpreted as a dig at Angelina Jolie after reports came out that she was furious that Brad had brought Nicole back to their shared French chateau on the date of the anniversary of their wedding several weeks ago. I'm cackling to be honest. The age gap between Nicole and Brad has never been more obvious to me than in this instance. A 27-year-old model and Instagram influencer taking to social media to vague-post is... the exact thing that I, a 27-year-old NOT model and NOT Instagram influencer will do and have done with any little bit of inconvenience that pops up in my life from time to time. So I completely understand Nicole's need to seek out validation and attention from the Internet. The only difference is that Nicole has hustled a career and a rich man out of it whereas I only have shame and embarrassment at the end of the day. So really, who's the loser here? 
The more I think about Nicole and Brad's relationship and the more that is being reported on it, the more I believe my hypothesis of this girlfriend rollout being a PR move that blew up in Brad's face. Maybe Brad's team should have a talk with Leonardo DiCaprio's team to find out how he manages to get his young'uns to toe the line when it comes to social media and presenting themselves to the public. For all the snark and side-eyeing Leonardo gets for his dating patterns, no one in his harem of women has acted out so obviously before. Do ya'll think it'll get to a point where Brad would have to pay her just to go away? I kind of do. Gossip commenters across the sites I frequent have mocked this pairing from Day One, and I think Brad and his team know that.