September 24th
Issue 28.4
Good morning!
Welcome to Issue 28.4 of Digestable, your daily mouthful of real things happening in the world, minus alarmist pandemic news.
I'm all ears for your feedback, or if you're already a fan, share this email with your friends. If you're not yet on the list, click below to sign up.
Today's news, fermented:
Breonna Taylor was murdered in her home and nobody was held accountable for that irreversible crime.
People across the country marched yesterday in outrage. In New York, we were followed by NYPD officers with batons. They never approached, but just stood there behind us for hours, swinging their weapons. Helicopters circled. Tax dollars, hard at work, right?
Anand Giridharadas and Charles Booker talked about Breonna Taylor's life, and the failure to charge and convict her murderers in a powerful piece, America kicked in her door.
Here are some words from Charles:
"The powerful thing about Breonna, in her life and her death, is that she is telling the story of structural inequity, the story of generational poverty, of criminalization. The arc of her life shows her overcoming adversity as a young Black lady trying to advance her career in the face of folks who don't want to give her a chance because of where she's from, her name's pronunciation, whom she's related to. It showed the dynamic of lack of investment in communities, and the criminalization of communities that ultimately led to a justice system trying to crack down, to the benefit of development in cities. All of this led to her door being kicked in."
Anand then asked him how he was feeling, looking at the future. Charles responded:
"I am overwhelmed with hope. I think when you're in these types of moments, and I define this as one of those moments where you can see history -- herstory, their story, our story -- you can see it taking shape in real-time, it gives us the chance to fall further behind if we don't acknowledge the potential now in all of this pain being put front and center."
Part of the reason for that hope, I'd guess, is that the conversation about keeping Black people safe in America is finally, finally starting to push through the wall of denial that white people have put up.
That denial has contributed to the formation of, in the words of Ben Crump, the Taylor family's lawyer, two justice systems—one for Black people and one for white people.
We have to keep talking about these two realities. I know some folks have unreachable conservative relatives who won't stop to listen to you over the din of Fox News, but if you have other people in your life who are willing to have a discussion, try out these talking points about defunding the police.
If you are financially able, donate to support the Louisville Community Bail Fund, the Black Lives Matter Louisville fund, the Anti-Eviction fund, and the Healing for Louisville fund. All of these organizations have been vetted by the Movement for Black Lives, and for white people, we all have to practice giving our money away to Black people without asking too many questions.
May this be us, taking the wheels off the American police state.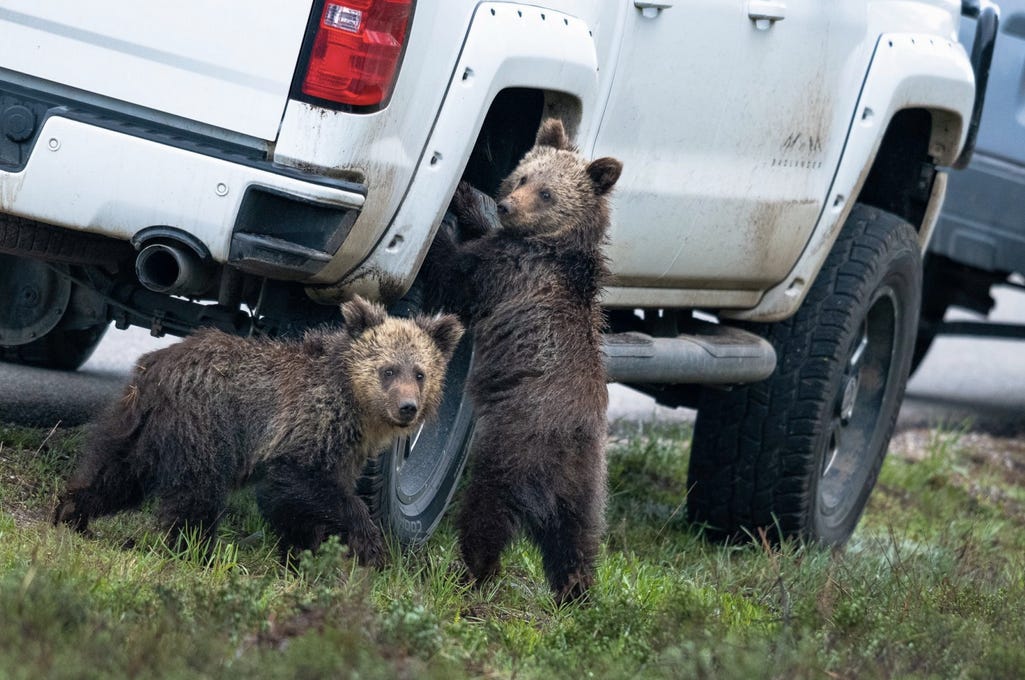 (via)
*Hot Goss*
Brought to you by the superb Latifah Azlan.
I woke up today and allowed myself to lie in bed for an additional 30 minutes without doing anything. Truthfully, my mind is not at ease for many reasons but reading the news of the continued injustice and trauma inflicted upon Breonna Taylor, her family, her friends, her community, and the wider Black community in the United States just pushed me into deep sorrow. I'm sure you are aware of what has happened in Louisville, Kentucky -- where none of the cops who killed Breonna while she was asleep in her own home were charged with her murder. Breonna Taylor was plastered everywhere -- magazines, tv shows, memes -- yet on the day of her reckoning, she was effectively erased from her own story. And 65 years to the day Emmet Till's murderers were acquitted too. So I have no snark or glibness to offer today, nor any words of advice or platitudes to give either. I'm just so sorry that I even have to write this paragraph at all.