September 28th
Issue 29.1
Good morning!
Welcome to Issue 29.1 of Digestable, your daily mouthful of real things happening in the world, minus alarmist pandemic news.
I'm all ears for your feedback, or if you're already a fan, share this email with your friends. If you're not yet on the list, click below to sign up.
Today's news, fermented:
This weekend I spent some time text banking. I can't abide phone banking, but felt obligated to do something to at least suggest the warding-off of fascism. Let me tell you, it was quite an experience.
The text I sent 3500 times was to get folks to email their Senators to delay a vote on a Supreme Court nominee. I wish I had a shred of faith this would work. A bunch of people expressed (reasonable) resistance; still more told me they were in for four more years (or that DT's son will run? Yikes). My favorite exchange was with someone who told me that the Supreme Court didn't matter to them for these reasons, each in a following text:
I pay for my own health insurance

I'm not planning to get an abortion

I don't vote

#Tr***train2020
I guess that's where my shred of hope comes from—that possibly enough Tr*** supporters are stupid enough to be a fan of his and not vote. Or maybe they just have faith that he will successfully steal the election.
Eek.
Here are some whales that successfully avoided the surface of the water for almost 4 hours. May we all someday.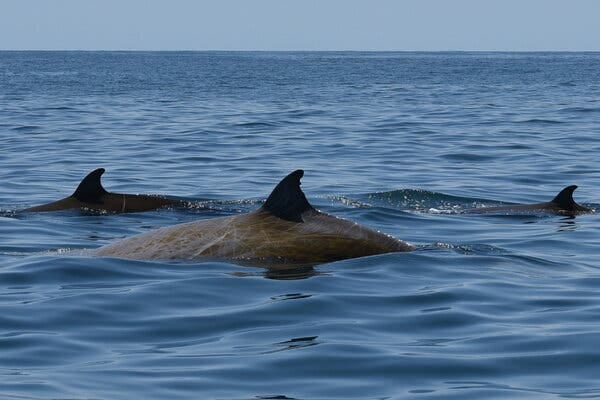 (via)
The Second Look
Half-baked cultural criticism from Gabriel Coleman.
Last week, I discussed some pitfalls to environmental art making. This week, my sights are set on what we can strive for, rather than what we should avoid when coming to environmental songwriting. First a disclaimer: I'll do my best to back my arguments with evidence but I do have a taste in art that is my own, and I have a specific individual relationship with the environmental movement and climate change, so what I think is effective environmental art may not do it for you or other people, and that's alright. 
One of the biggest issues with environmental art making is how to evoke environmental themes without being too on the nose or cliché.  This is especially tricky with climate, because it is pretty much always talked about through the language of science.  Art is important in the climate movement particularly because science is "complicated" enough that folks either accept or doubt scientific reason without really ever engaging.  Science having its own language makes it difficult to translate into art without over-abstracting or resulting in cliché.  However, there are some really amazing examples. Björk's entire Biophilia album, for example, distills various biology, geology, and planetary physics concepts into fantastic pieces of music. She does this successfully by finding metaphorical resonance between biological concepts and human emotion – Virus paints the virus-host relationship as a self-destructive love between two people.  Erykah Badu also finds success with the science approach, essentially reciting a scientific paper about the effect of cell phone signals on bee navigation in the intro to Dial'Afreaq – as an individual doesn't make much sense, but because it's embedded in an entire mixtape about cell phones (yes she did that and you should listen) it REALLY works.  My favorite example of an effective use of science is Anohni's song 4 Degrees, which zooms on a single scientific fact: that if we stay at our current emissions levels we're on track for four degrees of planetary warming.
4 Degrees does another important thing to climate work – it plays with perspective.  Instead of lamenting the future of our world or admonishing us for not doing anything, Anohni takes a completely different approach and instead eggs the destruction on:
I want to burn the sky, I want to burn the breeze
I want to see the animals die in the trees
Oh let's go let's go, it's only four degrees
It's an evocative approach, and an important one.  Mary Annaise Heglar, a self-described amateur twitter troll who was recently blocked by Exxon, has discussed the problem of "we" in climate change.  The dominant narrative is that "we" are to blame and that "we" need to be making change, when in reality the people that must be held accountable for this crisis are a handful of oil execs and a bunch of politicians.  Though I love the song, Gotye's (yes that Gotye) song Eyes Wide Open falls for this trap – the song is a string of self-flagellations united around the chorus "we walk the plank with our eyes wide open." Yes, our eyes are open now, but you know whose eyes were open longer? Exxon's.
The last thing I want to discuss is the role of emotion in environmental songwriting, two emotions in particular, hope and grief.  It's pretty settled in the climate community that hope has no place in climate conversations but it bears repeating in this context.  Traditionally, climate writers, and certainly musicians and artists making work about the environment, face pressure to find a ray of hope to thread through their work – but it's become apparent that this hope has fueled quite a bit of inertia and complacence within the climate community and the larger public.  Instead, climate folks have been making the case for climate grief – and art, as one of the most effective tools humanity has for sharing emotion, shouldn't be afraid to grieve either.  My favorite climate songs are the ones that have a singular aching image of grief at their center: like the rising tide at Arcade Fire's Windowsill, tUnE-yArDs's Water Fountain without water, St. Vincent's Black Rainbow, and Imogen Heap's Little Bird.  To explore an example more fully, here's the first verse of Little Dragon's Nabuma Rubberband:
The last bird smashed into a skyscraper under the Hong Kong lights
It fell pale like a saint, landed on the night train, feathers blown right
While underground, tunnels reveal voiceless men, the hurt that they feel
From being born in the wrong place at the wrong time, with the wrong face 
I think with the right blend of emotionally resonant imagery a song doesn't even explicitly have to reference environmental ideas to be an environmental anthem.   This is why, in conclusion, I want to declare Lorde's debut album Pure Heroine an Official Climate Album.  At first glance there doesn't seem to be much in terms of environmental imagery, but there's a threat of violence and destruction strung through the album from "we're so happy / even when we're smiling out of fear" in Tennis Court to the flaming hair and "explosions on TV" in Buzzcut Season.  Beyond that, the album speaks more acutely to the anxiety and dread that we Millennials and Gen-Z folks feel coming of age in an era of imminent ecological collapse: "This dream isn't feeling sweet / we're reeling through the midnight streets / and I've never felt more alone / it feels so scary getting old" in Ribs and these excellent decolonial lyrics in Team
So all the cups got broke, shards beneath our feet but it wasn't my fault
And everyone's competing for a love they won't receive
'Cause what this palace wants is release
If you're looking for more thoughts on climate writing you should check out Mary Heglar and Amy Westervelt's podcast Hot Take, and if you'd like to fill your ears with climate grief, I put all these songs and a few others into a playlist [in tomorrow's issue!].  Take care everyone, talk to you next week!
*Hot Goss*
Back tomorrow from the superb Latifah Azlan.