September 30th
Issue 29.3
Good morning!
Welcome to Issue 29.3 of Digestable, your daily mouthful of real things happening in the world, minus alarmist pandemic news.
I'm all ears for your feedback, or if you're already a fan, share this email with your friends. If you're not yet on the list, click below to sign up.
Today's news, fermented:
Well, now is a good time to admit that I didn't watch a single presidential debate in the run up to the 2016 election. It was kind of like the decision you make to stop watching a TV series when all your favorite characters get killed off. What's there to gain?
I did watch the debate last night. Jeet Heer has got us covered again in With Help From Chris Wallace, Trump Attacked American Democracy. He writes:
"The fault for the disastrous debate belongs not just to Trump but also to Chris Wallace, the moderator who did nothing to moderate the constant barrage of insults and cross talk. He allowed Trump to rant and rave in an unhinged way, refusing to push back. Instead, Wallace sounded like a nervous nephew trying to calm down a drunk uncle holding forth in a Thanksgiving dinner."
Like many, I found solace in the uproar of the feed of constant content tweaked by an algorithm made just for me that we call Twitter.
Some highlights:
If you weren't watching,
Good call

I bet you still have 2 hours to volunteer (phone banking? text banking? sign up for an election defense training?

Yes, Tr*** did have an opportunity to condemn white supremacy and the Proud Boys, and instead told the militant group to 'stand back and stand by.'
There were a couple moments in which I dramatically melted to the floor, stiff drink in hand but upright. This was a special one:
Nobody was expecting that! In fact, the absence of climate on the initial list of topics was a source of anger and distress. Of course, once it did happen, it was disappointing and complicated. One highlight:
Another highlight is that our very fine 'president' said "THEY WANT TO TAKE OUT THE COWS." I imagine this is some delirious allusion to a PETA campaign-meets-Green New Deal-meets-poor reading comprehension, but truly, who knows.
The debate concluded with a 'discussion' about election integrity, in which another immeasurable sum of baloney was spewed, including a claim that Tr*** made not just once, but then doubled down on—that "they" are "dumping ballots in creeks" in "Democrat areas." A few minutes later he added that said ballots were dumped also in rivers, not just in creeks.
I just.
Eve Ewing, who I often look to for analysis and creative genius, said this, which was about where I was at 11pm ET.
As an antidote to this insanity, go order a copy of her book 1919, a reflection "on race, class, violence, segregation, and the hidden histories that shape our divided urban landscapes."
I hope we are able to get our heads on more straight than these homies, who have a bit of a time navigating through challenging waters.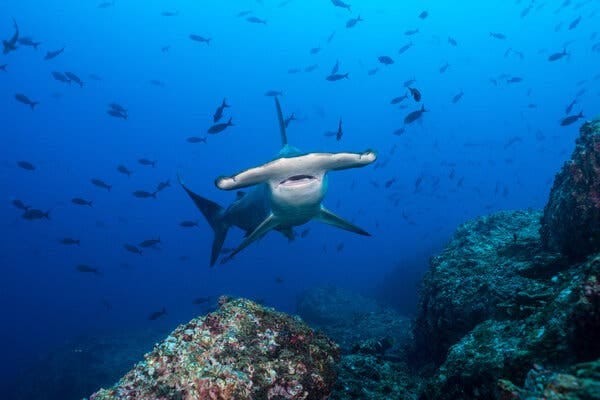 (via)
*Hot Goss*
Brought to you by the superb Latifah Azlan.
This year we've kept a close eye on BenAna -- Ben Affleck and Ana de Armas -- as THE Quarantine Couple to watch. It's been kind of exhausting to follow their love story and all of the very obvious pap strolls and shenanigans the pair have pulled for publicity. The BenAna narrative closely follows every single relationship rollout Ben Affleck has had since his divorce: that his new girlfriend is a stabilizing force in his turbulent life, without which Ben would continue to be a mess. Groaaaaaaaaaan. Ben and Ana must have picked up on the collective eye rolls because they've laid low the last couple of months, save for a recent story of the pair moving in together and potentially getting engaged soon.
This leaves Katie Holmes and her new beau to fill the void, and already I am much more interested in this pairing and the potential drama they bring to the ~*Hot Goss*~ column than BenAna ever did. In early September, there were sightings of Katie Holmes out and about with chef Emilio Vitolo. It didn't take long for rumors of a romance to surface, followed by confirmation of a relationship and a barrage of stories of how Emilio dumped his live-in fiancee as soon as photos of him and Katie started making the rounds.
According to People magazine, Emilio and his former fiancee, designer Rachel Emmons, were still together up until mid-August, when Emilio broke off their engagement " the second Katie showed some interest." All throughout September, Katie and Emilio have been photographed on dates and making out around New York City, so it does seem like the pair are inseparable right now. Katie in particular seems really smitten by her new man and normally I would find that to be really adorable if not for the fact that Emilio seems like a jackass. Oh, there's also this detail that Emilio dumped his fiancee by text. *deep sigh*
Personally, I get very viscerally testy feelings whenever I hear of a person ending a relationship by text. It's an extremely sore subject for which I have no leniency or sympathy... so Emilio is immediately trash in my book for what he did. He seems like a thirsty fame-ho who is taking advantage of Katie's fame, but again I have already made up my mind that I hate this man so I'm not even pretending to be unbiased here. I feel bad for Rachel Emmons but she is definitely better off without Emilio in her life.
Katie Holmes on the other hand... now I don't know how much she knew about Emilio before they started dating but Katie, you in danger girl. I have a lot of admiration for Katie in how she managed to extract herself and her daughter from the grip of Scientology. Seriously, if you don't know the story, it's AMAZING. Like, the CIA could NEVER be this strategic, this visionary, this meticulous, this calculated in their planning. It should be a required scenario in war games all over the world, in my opinion. So I'm going to give her some credit here and say she's an extremely smart cookie and can see things for what they are. But new relationships also tend to come with some solid blinders, which tends to cloud our judgment. So I don't know how this is going to end. But I hope that if it does, it will be a better end for Katie than it was for Rachel.