September 8th
Issue 26.2
Good morning!
Welcome to Issue 26.2 of Digestable, your daily mouthful of real things happening in the world, minus alarmist pandemic news.
I'm all ears for your feedback, or if you're already a fan, share this email with your friends. If you're not yet on the list, click below to sign up.
Today's news, fermented:
I know I've mentioned the beginning-of-the-week news whiplash before. Something about the three-day weekend has really got me today, alongside the idiosyncrasy of sitting in the most beautiful place (driving distance from where I live! okay) while reading about the unquestionable horror going down outside of my field of vision.

Here's a short roundup of what's going on.
Here's my stunning idiosyncratic view.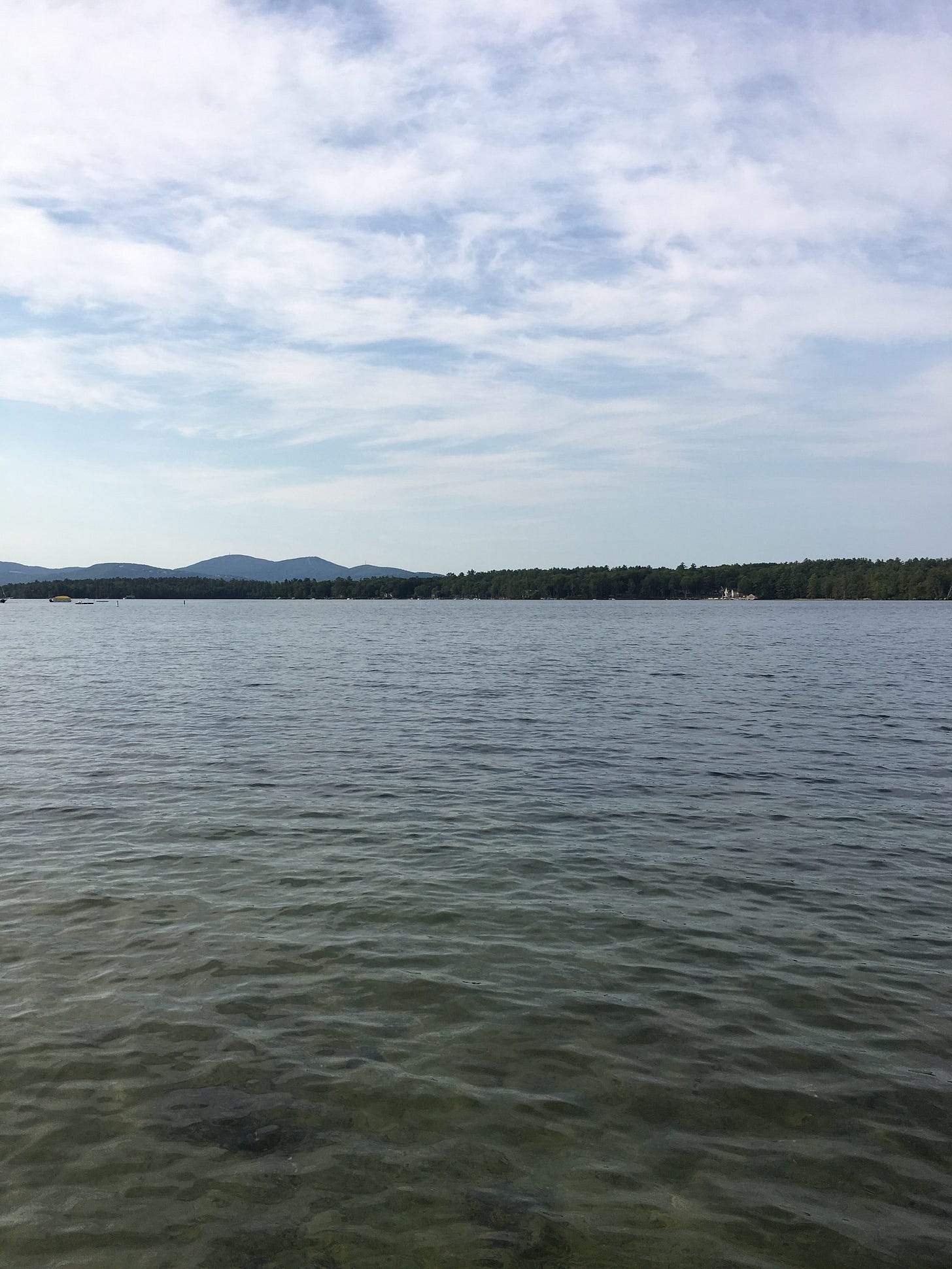 *Hot Goss*
Brought to you by the superb Latifah Azlan.
I've recently noticed the influx of people traveling at a time when we all know that traveling is ill-advised. And I'm not talking about driving the next state over to camp for the weekend – I mean full on week-long reservations in places that would require you to get on a flight to reach. The longer summer dragged on, the more confident it seems people were to take their chances with the pandemic. I'm only slightly envious because deep down, I'm truthfully a little disdainful of the people who have been this reckless.
If I sound a little judgmental, it's because I am fully judging some people's decisions. And by some people, I mean Charly Jordan, a famous Tik Tok and Instagram star who recently posted videos of herself sobbing for being detained by Rwandan authorities for testing positive for covid during her stay in the country.
Tag yourself: I'm definitely the little subtitle that says "the tests take 5x as long because it's a developing country."
I want everyone reading this column to know that this is the reality of the precautionary measures most countries have taken or are taking to handle the coronavirus. Shit is strict and you will most definitely be isolated from the general public if you test positive for the virus. I'm also slightly surprised that Rwanda hasn't banned U.S. citizens from entering the country considering that's a step so many other parts of the world have taken, given how high coronavirus rates have remained here.
Charly tried garnering sympathy from her followers by saying she was "locked in a fucking room" and unable to leave, conveniently leaving out the fact that this room she is sequestered in looks like a very comfortable hotel room with a double bed and Internet access. The most ridiculous part to me is this hoe replying to comments on her Tik Tok page saying that the U.S. should not allow anyone to travel outside the country as some kind of warning about the kinds of strict rules Americans will run into if they do.
I'm gonna say it right now: if you're going to travel abroad during this time, at least have some common sense to read up on local regulations and guidelines when it comes to the coronavirus before you leave. My cursory Google search of "Rwanda coronavirus policies for travelers" turned up tons of links to read through not only from Rwanda's Ministry of Health, but also from the UK Government's centralized website and the U.S. Embassy in Rwanda's website. But I guess if Charly did have common sense, she wouldn't have spent the summer traveling all around the world and crying into a phone when she inevitably tested positive for the virus and actually had to be subjected to the consequences of her actions.
Please just stay where you are or where you need to be. I promise you no one is asking for your charity work to help some gorillas in other parts of the world in this very moment in time.