May 8th
Issue 8.5
Good morning!
Welcome to Issue 8.5 of Digestable, your daily mouthful of real things happening in the world, minus alarmist pandemic news.
I'm all ears for your feedback, or if you're already a fan, share this email with your friends. If you're not yet on the list, click below to sign up.
Today's news, fermented:
Well, friends, this is the fortieth issue of Digestable. It's been eight full weeks and every weekday morning, I've plonked some words down in your inbox.
Yesterday, I saw this tweet, which does in many fewer characters and two headlines what I usually try to do in a handful of paragraphs and a bunch of articles:
I'm done, right? Eight weeks later, it turns out we can just go back to twitter for our news.
I kid. When this all started a hundred years ago on March 13th, none of us had any idea how long we'd be isolated, home from work, watching the world crumble in this particular way, diving deep into strategies for how to wear a mask and not fog our glasses, teaching our family members how to Zoom.
And we still don't know. I had no plan for how long I'd be Digesting, and right around week 2 or 3 I thought, "wow, this is a lot of extra work I gave myself, I wonder if anyone would notice if I stopped." Then I tried to cover less news in each issue, which yielded some of the longest digestions I've written with some of the most laborious metaphors.
When that happened, I realized that, even though this is work, it's work that feels important, and it happens during the void of time left by not commuting. It gives me a reason to roll out of bed a full hour before my workday starts and turn on my brain.
The job I have now is the first full-time, (once) office-based job I've ever had. Back when I biked to downtown Boston every weekday for work, I arrived at Friday feeling like the fifty-ish hours a week I spent working and commuting hadn't been mine. I love my job, but before this, I spent my working life making my own schedule and deciding where and how to do my work. It was an adjustment.
And now, I write this thing. Some mornings, I cannot believe I will write it. But every week, I think: if nothing else, here is some record of this bizarre, terrifying time that I ruminated upon and said something about. It allows me to connect little bits of my life to the world, which I learned once is how you tell a good story. And I get to formalize the rants I go on inside and outside the work day into actual arguments about why we need systems change.
Most importantly, this is the first time I've been able to write this much of anything at any time. It's because I'm writing for you, in my voice. Fortunately or not, I have no editor, no supervisor, just a deadline and a mountain of news and an endless supply of sass and critique. Thank you for being the best audience I could ask for.
Ok, that's enough self-reflection for now. Here's some actual news.
If you read one thing this weekend, it should be this article that so well sums up why individual action is not going to save us from the virus or climate change. I know that feeling like my personal choices basically make no dent on the greater good sometimes drags me into a dark depressed hole, but this piece clearly illustrates why we as a society and a nation actually have the tools we need to address both of these crises. The trick now is making that happen, which all of us individuals can help bring about (but by organizing, not by using paper straws).
I take it back—you should also read this, especially if you identify as a white person. News about Ahmaud Arbery's murder has been all over the news lately, but he was killed way back in February. When I saw that, I wanted to find out what it was that made this news now, and not two months ago. Earlier this week, a (very graphic) video surfaced of the encounter between two white men and one black man; only when there was video evidence of this murder did the white-led 'justice' system deem this an unjust-enough murder to require a trial. Only yesterday were the white men arrested and charged with murder. Yesterday.
I'd like to close out this week with an acknowledgement of how different time feels in isolation. Eight long weeks flew by, if you know what I mean. The oddity of time these days has got me excited to sync my calendar with the solar system, and continue seeing faces everywhere, as I (and apparently more of us these days) see faces everywhere in a subconscious manifestation of a desire to socialize.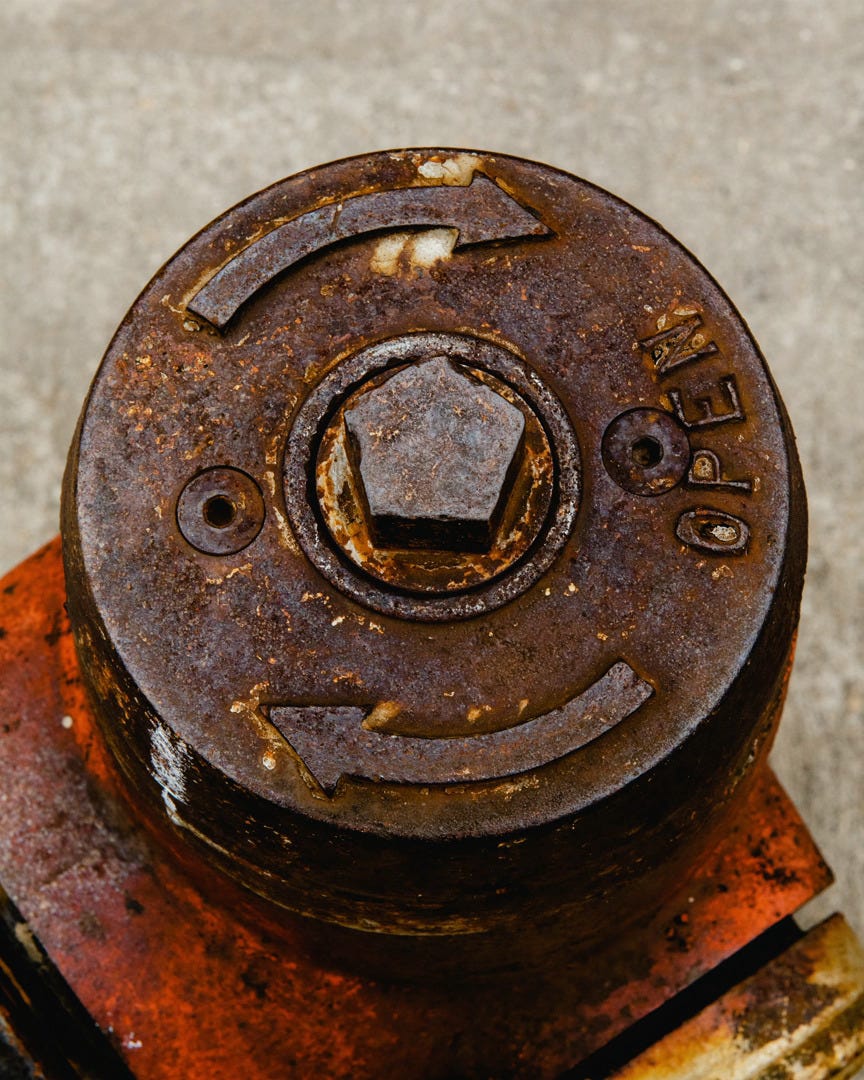 (image via)
*Hot Goss*
It's my bad there's no Hot Goss today—I'm off from work, recovering from a very busy week, and Latifah, who is sane, assumed I would sleep in. I did a little bit, which is why this is late, but I neglected to tell her I just can't break a pattern.